DPRK's Grand People's Study House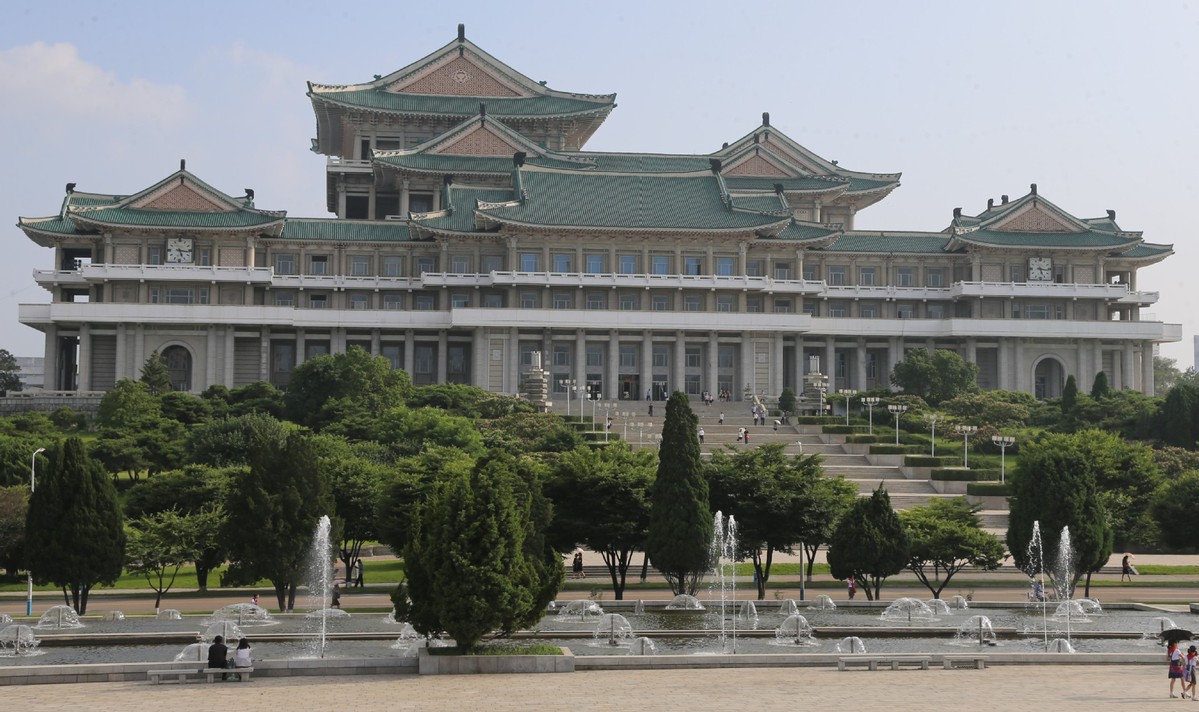 The Grand People's Study House is a central library located in Pyongyang, the capital of the Democratic People's Republic of Korea. Constructed in April 1982, the building is a base for lifelong education where courses are also offered. With a total floor space of 100,000 square meters, the building has 20 reading rooms and 14 classrooms. The building can house up to 30 million books. Currently, the study house has around 900 staff members, including 150 full-time instructors.
There are around one million foreign publications, including over 200,000 Chinese books, 100,000 English books, 460,000 Russian books, and 110,000 Japanese books, according to a report by Xinhua on Wednesday. Courses on natural science and five foreign languages - Chinese, English, Russian, German, Japanese - are offered to workers from all industries for free.