Education without borders
Share - WeChat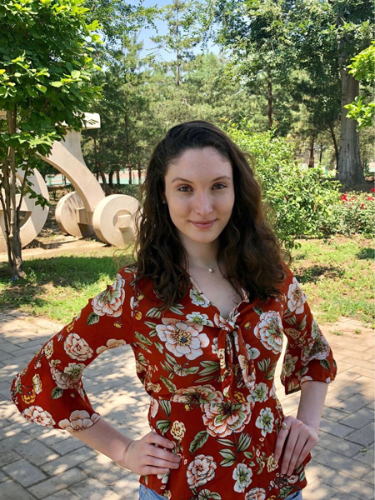 Chinese universities are welcoming students from all around the world and showing them how to make the most of living and learning abroad
These women decided to take on the world. Traveling not just for pleasure but also to expand their knowledge, Elena Blair and Laura Dutton left the United States to attend Tsinghua University in Beijing.
In a similar quest for exploration and growth, Jin Wen Chan made the decision to leave Malaysia to pursue a major in journalism at Peking University.
At China's top two universities, international students are able not only to immerse themselves in a different culture but also to earn a degree that will help them establish a career full of potential.
By adapting to an unfamiliar society and language, they will be able to also forge lasting friendships and networks.
"One thing that my class in particular did was schedule orientation activities and class trips to help build bonds between classmates," says Blair, a master's student on the Tsinghua-MIT Global MBA program.
"We explored the campus together, did team challenges and spent a few days really getting to know each other, so that we could spend the rest of our program with each other, knowing we have friends."
Students at Tsinghua soon find the transition to a new country rewarding. From undergraduate study-abroad programs to graduate studies, the university provides a multitude of learning opportunities.
Dutton, a master's student at the School of Social Sciences at Tsinghua, had her first experience at the university through a summer overseas study program after she decided to make Chinese one of her undergraduate majors.
"Once I arrived at Tsinghua, I immediately fell in love with the university. Every Chinese student I sheepishly tried to practice my language with was patient, friendly and more than helpful with all my questions," Dutton says.
"Before the language program ended, I had already decided that I needed to come back to China and to Tsinghua."
Most Popular