Devotee strings along a musical legacy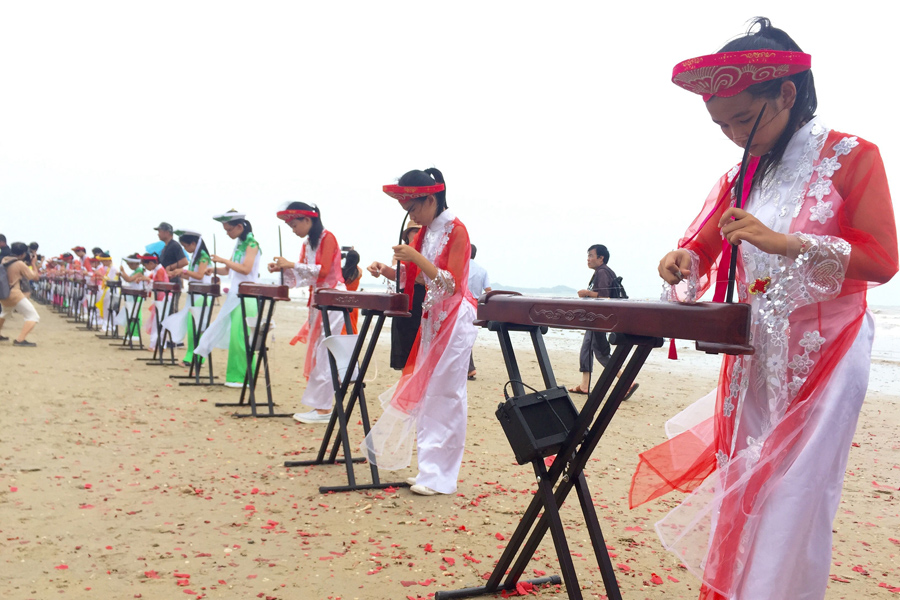 Its existence dates back to the 8th century and the instrument has long been popular in Southeast Asian countries such as Vietnam and Myanmar.
Su was drawn to playing the one-stringed instrument since the age of 5.
"My family was into the duxianqin, which affected me a lot," he says.
"I used to work in the pastures and feed the cattle for my uncle in order to get on his right side, so he would teach me how to play."
The more Su learned, the deeper his love grew for the duxianqin.
He became a disciple of a local master when he turned 11, along with four of his friends, all of whom quit after a while, unable to endure the difficult and repetitive training sessions.
One needs to pluck the duxianqin's string, while simultaneously controlling the pitch by moving the instrument's spout, which resembles a stick, to adjust the tension on the string.
"It relies purely on hand feeling and needs years of practice," Su explains.
"The tricky part is to play accurately and quickly".
Su was the only one who stayed the course and saw things through. After around two years of study, he began to give performances along with other Jing artists, and the excited and curious audience fueled his enthusiasm to continue honing his skills. His performances then made their way from his neighborhood to Shanghai, Guangdong and Guizhou, where he became a sensation.