Four-day workweek by 2030 called for in China
Share - WeChat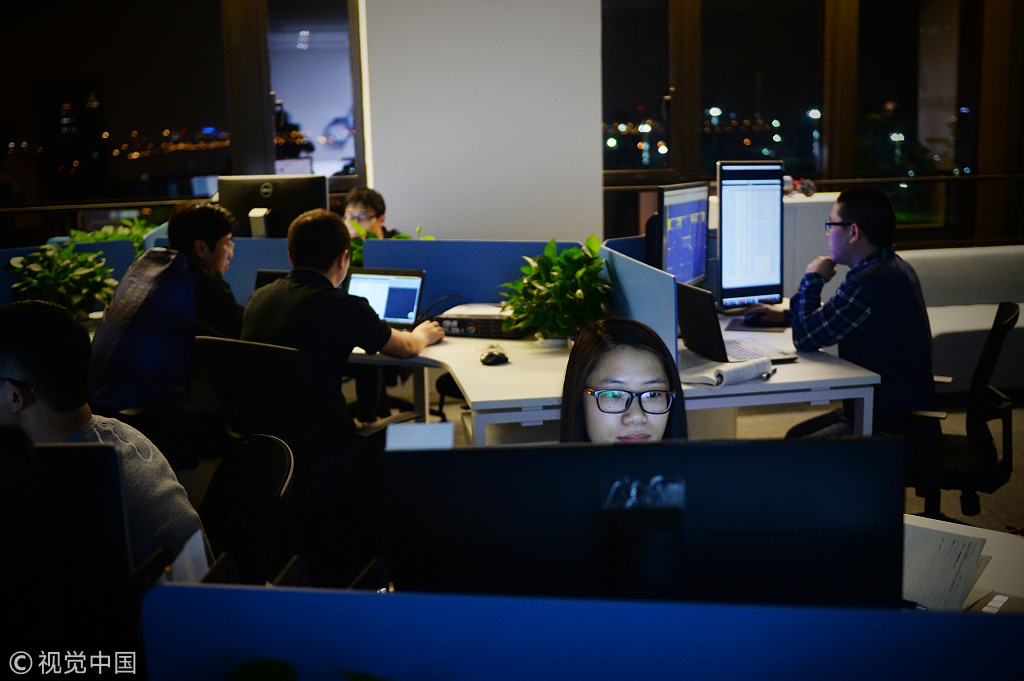 Chinese will be working nine hours a day and four days a week by 2030, said a report from the Chinese Academy of Social Sciences (CASS).
Before that, China should experiment with a four-day (36 hours) workweek in large and medium-sized State-owned enterprises in East China from 2020 to 2025, the newly released report said.
From 2025 onwards, a four-day (36 hours) workweek can be implemented in certain industries in the central and eastern regions.
And from 2030 onwards, Chinese people should be able to take three days of rest for every four working days.
Excluding work and sleep, the average daily leisure time of Chinese in 2017 was 2.27 hours, compared with 2.55 hours three years ago.
Residents of Shenzhen, Guangzhou, Shanghai and Beijing have less spare time each day: 1.94, 2.04, 2.14 and 2.25 hours respectively, lower than the average.
By contrast, the average leisure time in countries such as the US, Germany and the UK is about five hours a day, almost twice as much as in China, according to the report.
The Chinese New Year holiday also should be extended to eight days to include the Lantern Festival holiday from 2020 to 2025, the report noted.
It's also mentioned in the report that China should accelerate the implementation of paid leave from 2020 to 2025. As the paid vacation system has not been fully implemented, the leisure time of Chinese residents is neither balanced nor free.
In a survey conducted by CASS, 40.1 percent of respondents said they don't have paid annual leave at all; 4.1 percent said they have it, but it's not flexible enough; 18.8 percent said they could have it, but can't make their own arrangements.
Only 31.3 percent said they have annual vacation with pay and can have independent arrangements.
The proposal sparked a heated discussion on the internet. "I'd like it to be carried out next week," a supporter said on social media.