China Daily invites readers to join poverty alleviation program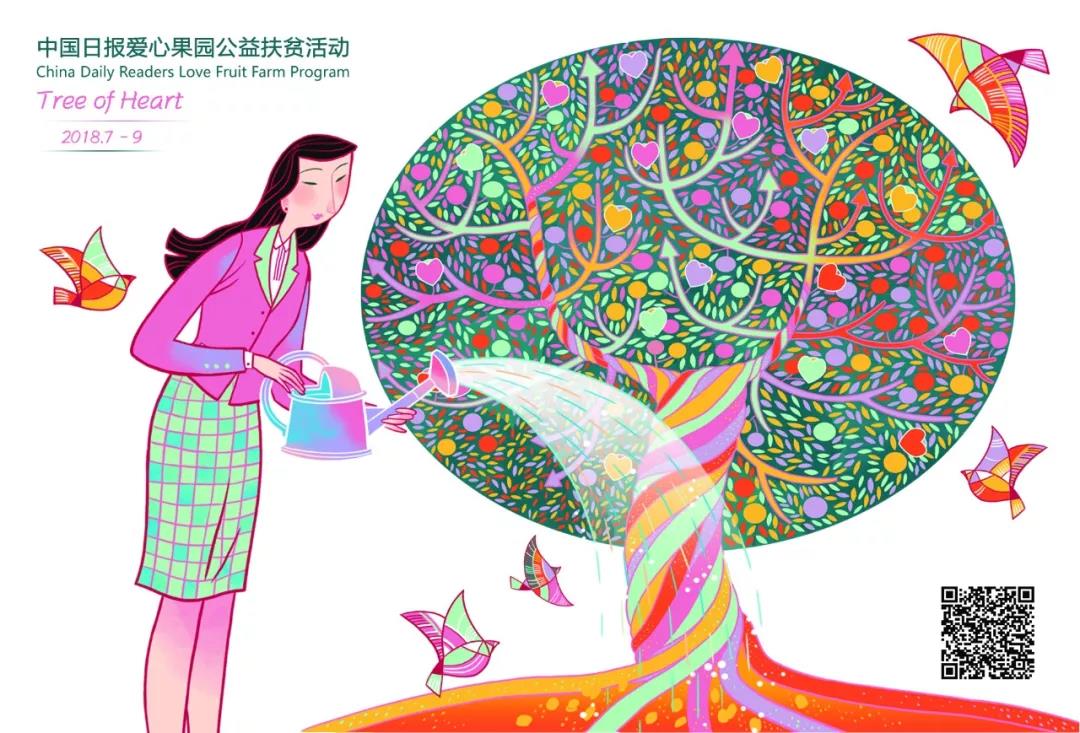 Event details (活动详情)
We invite all readers to help support China Daily Readers Love Fruit Farm to contribute to poverty alleviation in Huichang.
中国日报读者俱乐部邀请您在和我们一起,在江西省会昌县共筑"中国日报读者爱心果林",为脱贫事业贡献力量!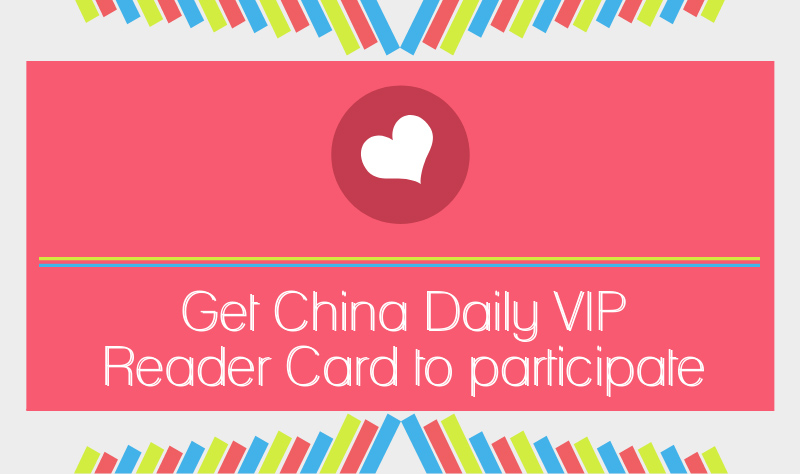 现在购买"中国日报VIP读报卡",即可参与"中国日报读者爱心果林"活动。
What you'll get:
现在参与,您将收获:
A China Daily VIP Reader Card with China Daily newspapers delivered to your home or office six days a week
中国日报VIP读报卡:包含通过邮局投递的全年中国日报
A canvas bag with China Daily's logo
中国日报LOGO的帆布袋
A thank-you postcard featuring Readers Love Fruit Farm from China Daily
中国日报"读者爱心果林"感恩回馈明信片
10 kg of tangelos at the end of this year, when the harvest is at its peak
开卡成功后,您将于今年年底收获会昌特产桔柚10公斤
How to participate (参与方式)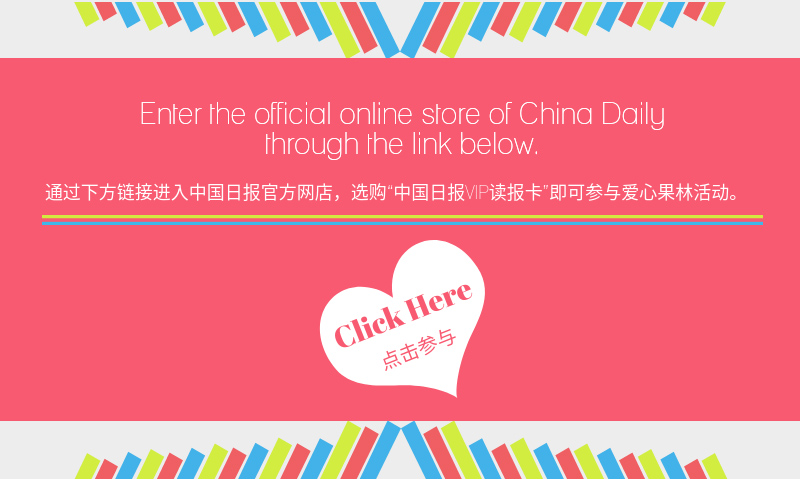 The program is open only for China-based readers.
Event period(活动时间)
China Daily Readers Love Fruit Farm program runs from July 13 to Sept 30, 2018.
"中国日报读者爱心果林"活动将于2018年7月13日至9月30日举行。
Event background (活动背景)
China Daily reporters often visit poverty-stricken areas to report on conditions with both words and images. Areas recently visited include Deisheng in Zhangjiakou, Hebei province; Nanping, Fujian province; and Huichang, Jiangxi province.
一直以来,中国日报的记者实地走访并用文字、视频等方式报道了很多贫困地区,例如张家口德胜村,福建南平,江西会昌等地。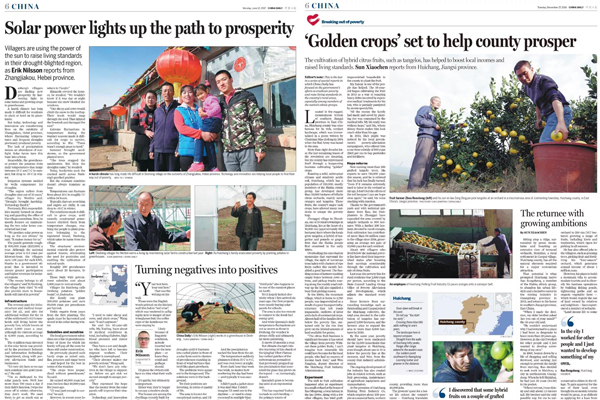 With a time-honored history, Huichang county is an old revolutionary base area in southeastern Jiangxi. It is one of the key counties in the national poverty alleviation and development campaign, and adjoins impoverished areas in the Luoxiao Mountain area. Huichang, being picturesque and having a resourceful population, yields high quality "golden crops" — navel oranges and golden tangelos — thanks to the mild climate and fertile soil.
千年古邑,苏区南门。会昌,是一个位于我国江西省东南部的革命老区,是国家扶贫开发重点县、罗霄山区集中连片特困地区县。山雄水碧,资源富集。会昌人民,凭借着当地温润的气候及酸性土壤,培育出了品质优良的"golden crops"—脐橙和黄金桔柚。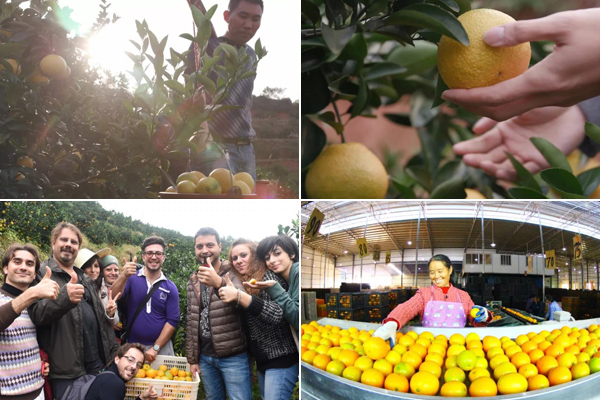 In 1934, Mao Zedong wrote of Huichang: "Crossing these blue hills adds nothing to one's years. The landscape here is beyond compare." The people of Huichang continue their collective task of building a moderately prosperous society in all respects. Let's assist Huichang in shaking off poverty and help its fruit farmers sell their produce into the bargain. Huichang needs us!
1934年,毛泽东在《清平乐·会昌》中吟出"踏遍青山人未老,风景这边独好"这样的诗句。现在,会昌人民将继续在全面建成小康社会的征程中扬帆。为会昌县脱贫助力,帮助果农分销,会昌需要我们!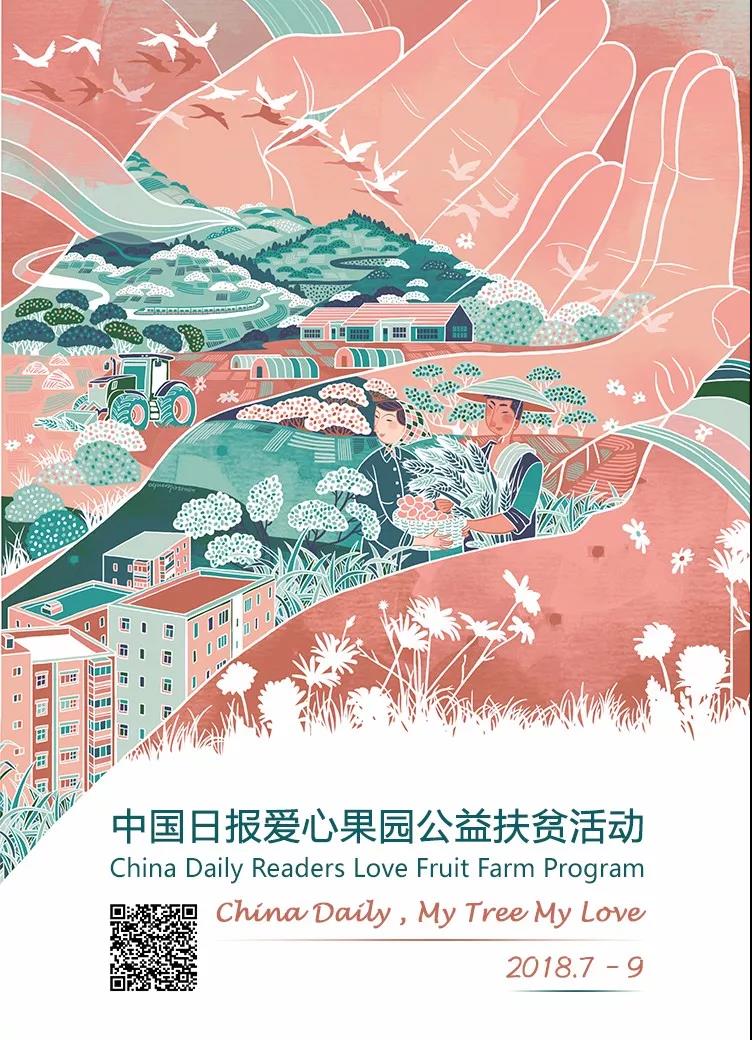 Today's Top News
Editor's picks
Most Viewed