Trump blasts May's Brexit plan, says it puts trade deal in doubt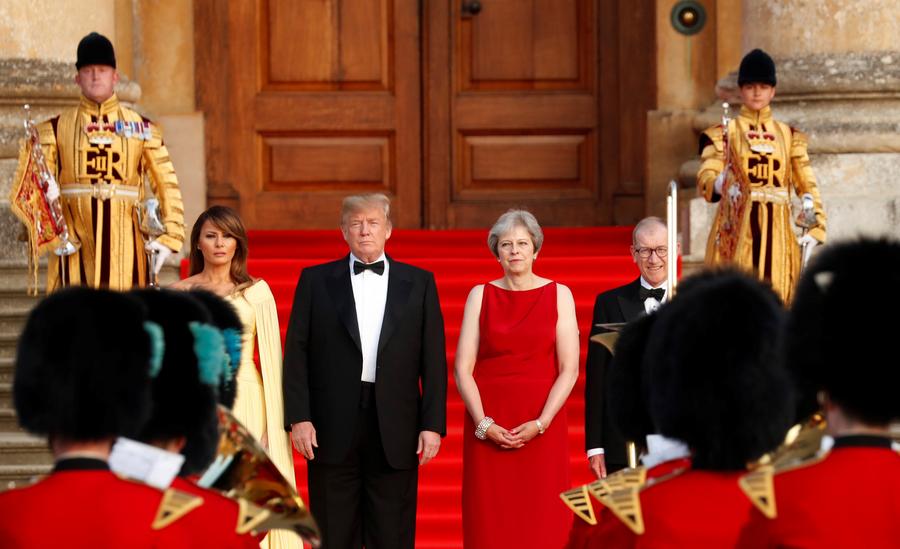 BLENHEIM PALACE, England - US President Donald Trump said a free trade deal with Britain might be impossible if it went ahead with Prime Minister Theresa May's proposals for post-Brexit ties with the European Union, in damaging remarks that could widen domestic criticism of her plans.
In an interview with Britain's Sun newspaper published late on Thursday, Trump said May's plans for a business-friendly Brexit would leave it too close to the EU to allow a new trans-Atlantic trade deal to be struck.
Just hours earlier at a lavish dinner to mark Trump's first visit to Britain as president, May made a direct pitch for a deal with Washington. She praised the friendship between the two allies, glossing over Trump's previous remarks that Britain was a "hot spot" in turmoil over Brexit.
Referring to May's Brexit proposals, Trump told the Sun, Britain's top-selling newspaper, "If they do a deal like that, we would be dealing with the European Union instead of dealing with the UK, so it will probably kill the deal."
Trump chastised May for ignoring his advice on Brexit and not making a credible threat to walk away from talks.
"I would have done it much differently," he told the Sun, which urged its readers to back Brexit before a referendum in June 2016. "I actually told Theresa May how to do it, but she didn't listen to me."
His comments came at the end of a tumultuous few days for May, during which two senior ministers resigned in protest at her plans for trade with the EU after Britain leaves the bloc next March.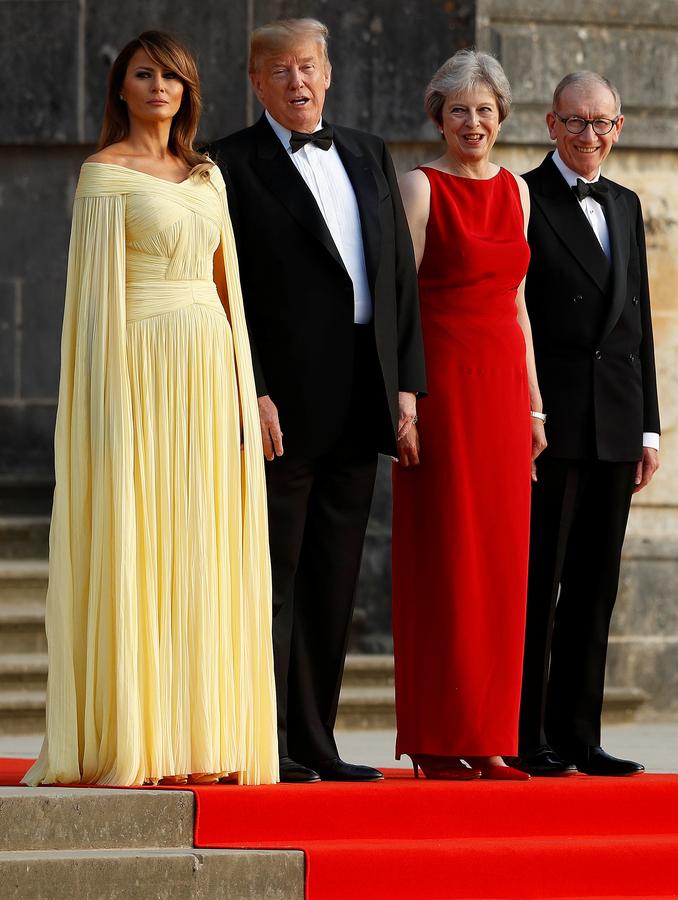 Trump said that one of them, former foreign secretary Boris Johnson, "would be a great Prime Minister."
May's "business-friendly" Brexit plan would keep Britain in a free trade zone for goods with the EU but mean it had to accept some EU rules. It was agreed by her cabinet only last Friday after two years of wrangling since Britons voted to leave the bloc in the referendum.
Trump is due to have lunch with May on Friday. Her office had no immediate reaction to his remarks, beyond referring back to her speech.
May has previously said that she does not believe her Brexit plans should rule out a trade deal with the United States.
Liam Fox, Britain's trade minister, tweeted after the Sun interview was published that it was terrific to hear Trump "talk so positively about UK & US Trade tonight at Blenheim Palace".
Reuters