Huawei to build Africa warehouse
Share - WeChat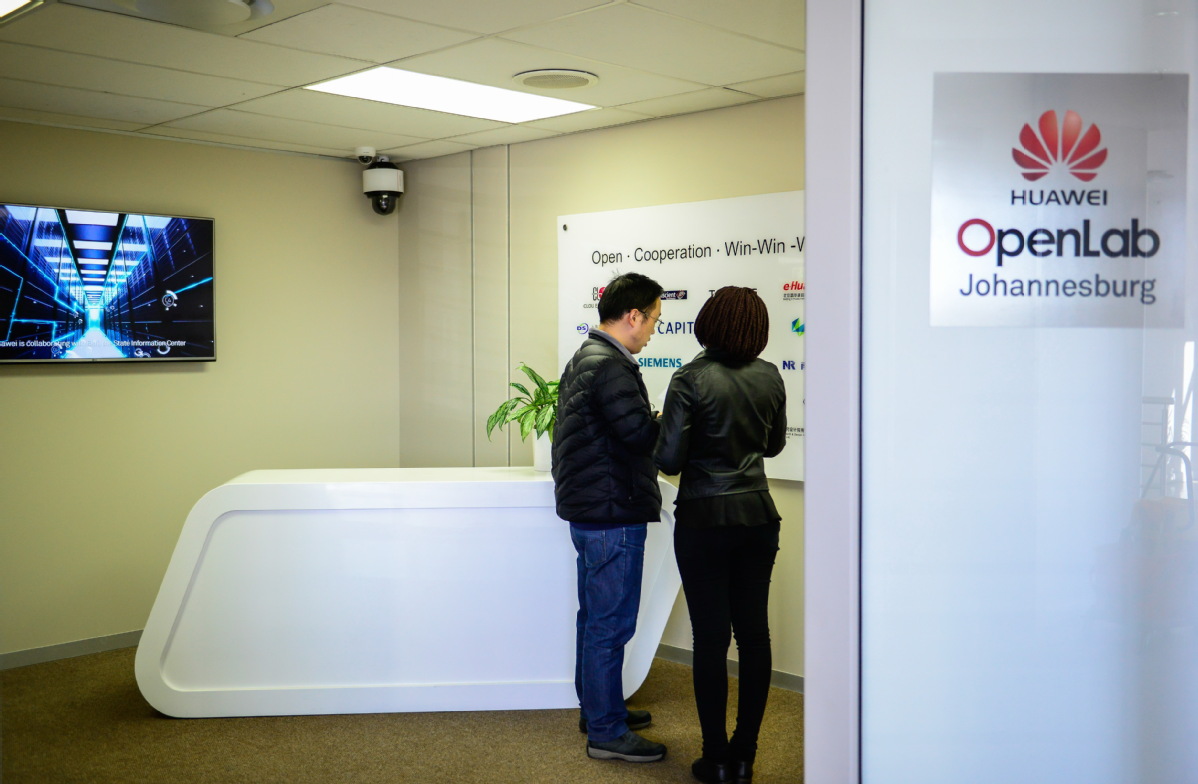 Huawei Technologies Co Ltd, the world's third-largest smartphone maker, will build its first dedicated warehouse for Africa in Johannesburg, in its latest move to meet the rising demand from local consumers.
Zhao Likun, vice-president of Huawei Consumer Business Group South Africa, said the warehouse in South Africa will greatly shorten the time needed to deliver handsets and improve customer satisfaction.
Huawei is seeing rapid and continued growth in South Africa, with its smartphone market share now reaching almost 10 percent, Zhao added.
Currently, it takes around three weeks to deliver Huawei's stock from China to South African retail stores. Once the new warehouse, located in the free trade zone of OR Tambo International Airport, is completed, the process will be shortened to three days.
Huawei said it is currently finalizing construction specifics, and did not disclose details as to the warehouse's storage capacity.
The move came as the Chinese telecom giant is stepping up its push to explore overseas markets, aiming to outcompete Apple Inc and Samsung Electronics Co Ltd in the international arena.
With its middle-range to high-end smartphones gaining wide popularity, Huawei said in June that it aims to ship nearly 200 million smartphones this year, close to its arch rival Apple Inc's 200 million to 210 million annual shipment. In comparison, it shipped 153 million units last year
Market research company International Data Corp said in a research note that "Huawei has toed the line between maintaining a strong domestic position while slowly upscaling its brand image in international markets with dividends paying off."
During the first quarter of 2018, the Shenzhen-based company shipped 39.3 million smartphones worldwide, with its global market share hitting a new high of 11.8 percent. In comparison, Apple shipped 52.2 million smartphones, accounting for 15.6 percent, data from IDC show.
Huawei's domestic peers such as Xiaomi Corp, Oppo and Vivo are also scrambling to expand overseas presence, to make up for the slowing domestic market.
In May, Xiaomi opened its first store in Paris, after it marched into Spain. In the first quarter of this year, Xiaomi saw more than 999 percent of growth in Europe, according to data from market research firm Canalys.
Wang Xi, a senior analyst at IDC China, said: "Currently, Chinese smartphone vendors are still at a stage of relying on cost-effectiveness to gain market share in foreign countries. In the future, more efforts are needed to lead local innovation, maintain strategic patience, and increase local users' loyalty."
Today's Top News
Editor's picks
Most Viewed