Commerce Vice-Minister says China will expand opening up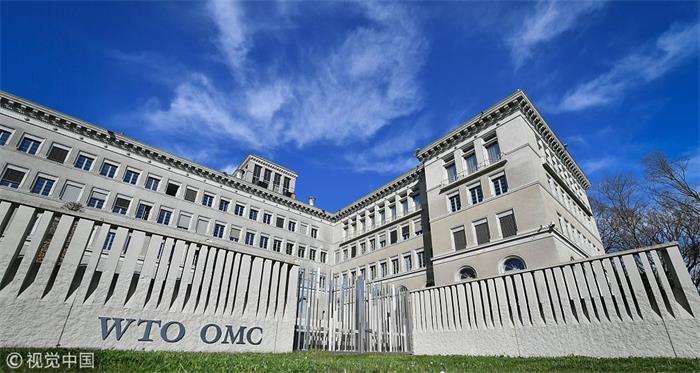 China will take firm steps to expand opening up and promote an open world economy despite globalization and multilateralism being threatened, said China's Vice-Minister of Commerce Wang Shouwen on Thursday.
"Fulfilling China's WTO (World Trade Organization) commitments has never been the end point of its opening-up," said Wang, who is also China's deputy international trade representative, at a media briefing at the WTO headquarters in Geneva.
"China keeps pace with the times, promoting balanced development of trade and facilitating international trade," Wang said.
He is leading a governmental delegation at WTO headquarters, responding to a trade policy review of China on Wednesday and Friday. The WTO holds such policy review sessions for China, the United States, the European Union and Japan, the organization's top-four trade members, every two years.
Wang hosted the Thursday briefing to introduce China's efforts in fulfilling its WTO commitments since its accession to the organization in 2001.
Two weeks ago, the Chinese government published the white paper China and the World Trade Organization, which gives full account of how China has faithfully fulfilled its WTO commitments.
The white paper also explains China's principles and policies on supporting the multilateral trading system and illustrates China's vision and actions for higher-level opening-up.
Wang said China commits itself to opening up wider and deeper to promote common development across the world and works together with other countries to build a community of shared future.
Wang also said that since joining the WTO, China has kept improving the socialist market economy system, reduced import tariffs, significantly lowered non-tariff barriers and liberalized the right to trade.
It has also extensively opened up its services market and continuously reduced restrictions on foreign investment and China has honored its commitments on trade in goods and services, he said.
Wang said China has also upheld the authority and efficacy of the WTO dispute settlement mechanism with concrete actions and by April 2018, China had been respondent to 17 cases and complainant of 41 cases at the WTO.
"As complainant, China redressed a handful of the members' violations of WTO rules," said Wang. "As respondent, China respected and earnestly enforced the rulings by adapting to WTO rules, and has seen no retaliation request from the complainants."
He said that since entering the WTO, China has been a staunch supporter of the multilateral trading system, endeavoring to liberalize and facilitate trade and investment, safeguarding the dispute settlement mechanism.
China has fully participated in trade policy review, and vigorously supported the integration of developing members into the multilateral trading system, said Wang.
"China has always firmly opposed unilateralism and protectionism, and stood up for the authority and efficacy of the multilateral trading system," said Wang.
Wang also said over the past seventeen years since its entry into the WTO, China has brought significant opportunities and made great contributions to world economic and trade growth.
China has become a major engine for world economic recovery and growth, contributing nearly 30 percent on average to global economic growth every year, said Wang at the briefing in Geneva.