China's central SOEs deliver strong performance in H1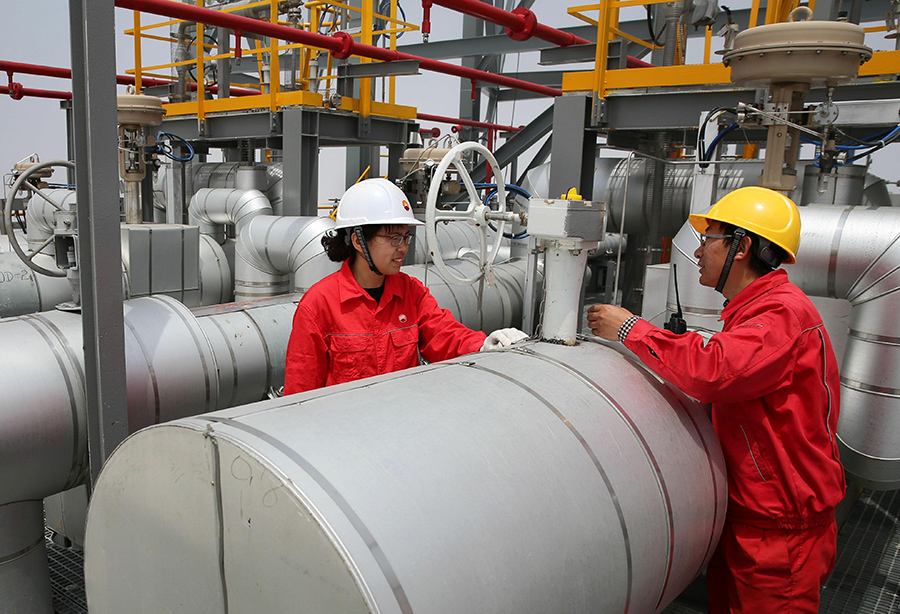 BEIJING - China's centrally-administered State-owned enterprises (SOEs) reported fast profit growth in the first half of the year with a lower debt-asset ratio, data showed Thursday.
Combined profits of China's central SOEs totaled 887.79 billion yuan ($133.1 billion) in H1, up 23 percent from a year earlier, the State-owned Assets Supervision and Administration Commission (SASAC) said.
The growth rate was 2.1 percentage points higher than the pace in Q1.
In June, central SOEs' profits increased 26.4 percent year on year to a historic high of 201.88 billion yuan, according to Peng Huagang, a SASAC spokesperson.
The total revenues of central SOEs stood at 13.7 trillion yuan in H1, up 10.1 percent year on year.
"Such strong performance was partly due to China's ongoing supply-side structural reform," Peng said.
The real economy, especially the industrial sector, saw stronger profitability. In H1, central SOEs in the industrial sector raked in 515.28 billion yuan in profits, up 33.9 percent year on year, 10.9 percentage points higher than the average level.
Strategic emerging industries and new growth drivers contributed to the fast growth, with revenues of new businesses including internet applications accounting for more than 50 percent of total revenues.
Central SOEs also saw a drop in their debt-asset ratio in H1 thanks to government deleveraging efforts.
The average debt-to-asset ratio for central SOEs stood at 66 percent by the end of June, down 0.3 percentage point compared with the beginning of the year, the state assets regulator said Thursday.
"The decline indicated a stronger ability for the companies to forestall risks," Peng said.
Today's Top News
Editor's picks
Most Viewed