Thai cave rescue mission inspires filmmakers, cartoonists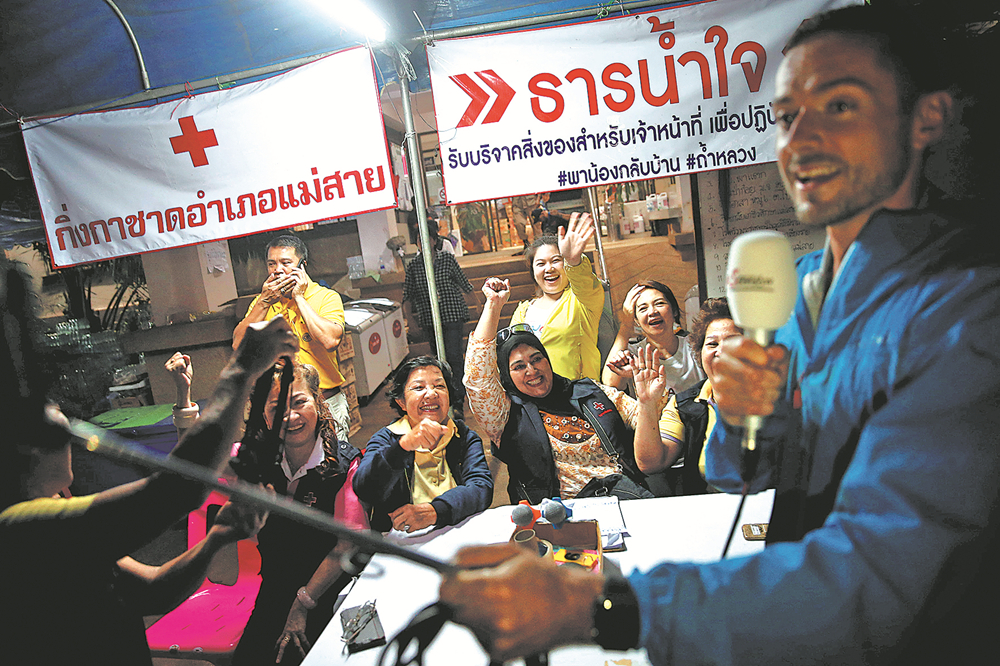 Twelve schoolboys and their soccer coach were safely rescued from a cave in Thailand after having been trapped for more than two weeks on Monday.
They went missing during an excursion on June 23 and were found by two British divers in a cavern in the flooded Tham Luang cave system in the northern province of Chiang Rai on July 2.
The rescue operation was run by the Thai Navy SEALs and featured cooperation from rescue divers based in other countries including China, Myanmar, Australia and the UK, according to a report by chinanews.com.
The successful rescue of 12 boys and their football coach captured the attention of the world. People from different industries paid homage to the rescue in different ways, including cartoons and a potential feature film. The cave itself will be turned into a museum to showcase the rescue.