Britain's Prince Harry and Meghan Markle visit Ireland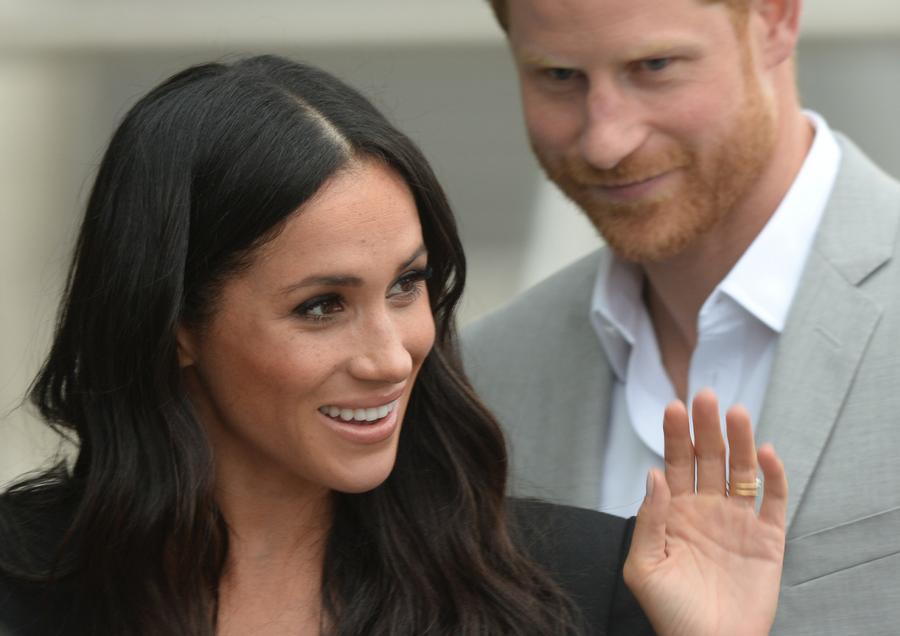 DUBLIN - Britain's Prince Harry and his wife Meghan Markle on Wednesday wrapped up a two-day visit to Ireland, the first official overseas visit ever paid by the royal couple since their marriage in May.
During their 24-hour-or-so stay in the Irish capital of Dublin, which kicked off on Tuesday afternoon, the royal couple received a warm welcome by the Irish government and the people.
Both Irish President Michael D. Higgins and Prime Minister Leo Varadkar met with the royal couple separately at the presidential residence and the PM office building.
The Irish Deputy Prime Minister and Foreign Minister Simon Coveney attended a garden party hosted in honor of the royal couple at the residence of the British ambassador to Ireland on the first night of their arrival and also accompanied them in a visit on Wednesday morning to Croke Park, the largest sports stadium in Ireland, where the royal couple watched a football performance by the Irish children.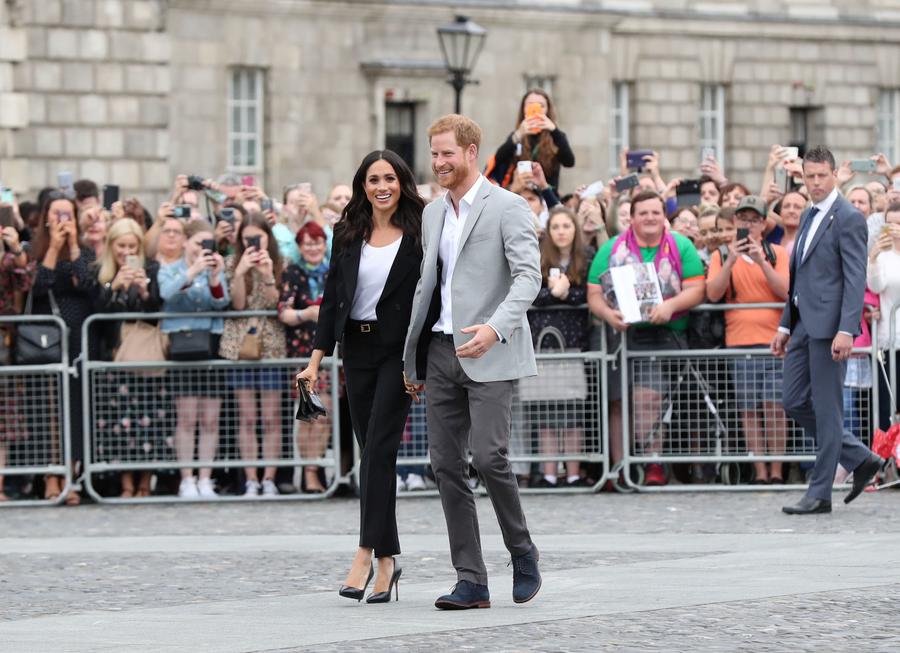 The royal couple's visit reached a climax on the second day when the local residents were allowed to have a direct interaction with the couple upon their visits to Trinity College Dublin and the Irish Emigration Museum.
At Trinity College Dublin, a college founded in 1592 by Queen Elizabeth I, over 1,000 local residents and tourists braved the rains and waited for more than two hours for a face-to-face meeting and hand-shaking chances with the royal couple.
"We're so pleased to be here, for our first official international visit together as a married couple, and we hope it will be the first of many!" said Prince Harry in a Tuesday night garden party speech.
"As each other's closest neighbours, the UK and Ireland's relationship is unique; our shared history is long and complex," he said.
"I have the greatest confidence that the friendship, collaboration and mutual understanding that our two countries have built up over the years will endure and it will grow," he added.