Periodic table of style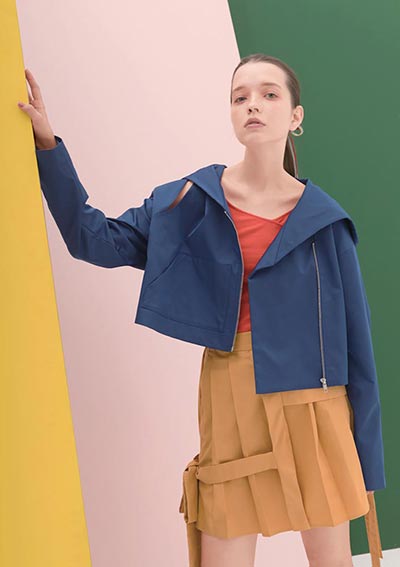 In 2012, Chinese student Jennifer Lee graduated from Columbia University with a psychology degree. That same year, she enrolled at Parsons School of Design, where she decided to start her own fashion label. After working with international brands including Marchesa and Marc Jacobs, she launched Jn:Dn in 2017.
How would you define the millennial style in China?
The only unifying feature is that they are all trying to find their own voices. Some look to vintage, nostalgically admiring a time before they were born. Others dress very simply, in oversized clothes of natural fibres. In contrast, many are also influenced by hip-hop culture.
When did you decide it was time to start your own brand?
The summer after I graduated from Parsons, I planned on doing a small capsule collection to test the waters and see what the market's reaction would be. But after a month, I realised that I had to immerse myself in the water in order to build a brand.
How did you come up with the name?
The Jn comes from my English name, Jennifer, and the Dn comes from my Chinese name, Dening. I wanted to create a brand identity that isn't bound to a specific culture. If anything, it looks like elements from the periodic table.