Official: China will further market liberalization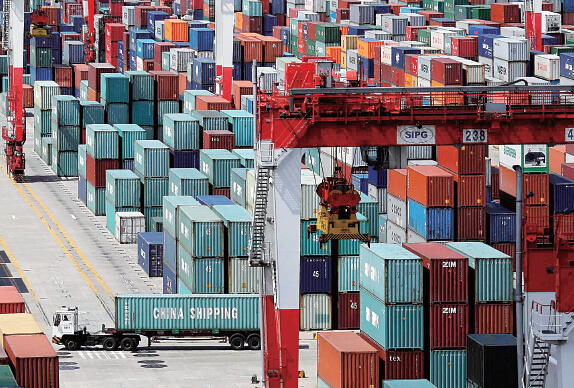 China will continue its market liberalization efforts and reform measures to further develop itself in economic globalization and safeguard the global multilateral system, said a senior trade official in Geneva on Wednesday.
Wang Shouwen, China's deputy international trade representative, pledged this when the World Trade Organization opened a session to review China's trade policy.
The session took place amid the reality that the US is escalating trade tensions against China and the global multilateralism system is under attack.
"While developing itself in economic globalization," said Wang, "China has created important opportunities for the world economic growth, and delivered tangible benefits to its trading and investment partners."
The WTO will be issuing a report on China's trade policy Wednesday and the Chinese government will be launching a statement accordingly. Every two years, the WTO reviews the trade policy of its top four members, which also include the US and EU.
The review has attracted wide attention from WTO members, 42 of whom have submitted 1,963 written questions. The Chinese side has answered most of these questions ahead of the Wednesday session. The review process will end on Friday.
The session was held only two weeks after China published a white paper on China and the World Trade Organization, which gives a comprehensive account of China's fulfillment of its WTO commitments during its 17 years of membership.
During the 17 years, Wang said China has provided tremendous market opportunities for goods and services for the world. From 2001, when China joined the WTO, to 2017, China's imports of goods increased at an annual average growth rate of 13.5 percent, twice as high as the world average.
"In 2017, China's imports of goods took up 12.8 percent of the global total," Wang cited in his speech at the WTO headquarters.
Wang also said that the foreign-invested enterprises in China have gained unprecedented opportunities of growth. In 2017, he said, such enterprises have contributed to 44.8 percent of China's total foreign trade in goods.
"Take the US-invested enterprises as an example," said Wang. "Their sales revenue in China reached $600 billion in 2016 compared with only $45 billion in 2001."
Citing the latest survey by the European Chamber of Commerce in China, Wang said the business operations of European companies in China have continued improving in 2017.
Wang said more and more Chinese companies have gone global for win-win cooperation with their worldwide counterparts and by the end of 2017, Chinese companies had established 75 overseas economic and trade cooperation zones.
He also said that the overseas operations have created 220,000 jobs for the local economies.