Wuhan postgraduates cancel holiday to join rescue work in Phuket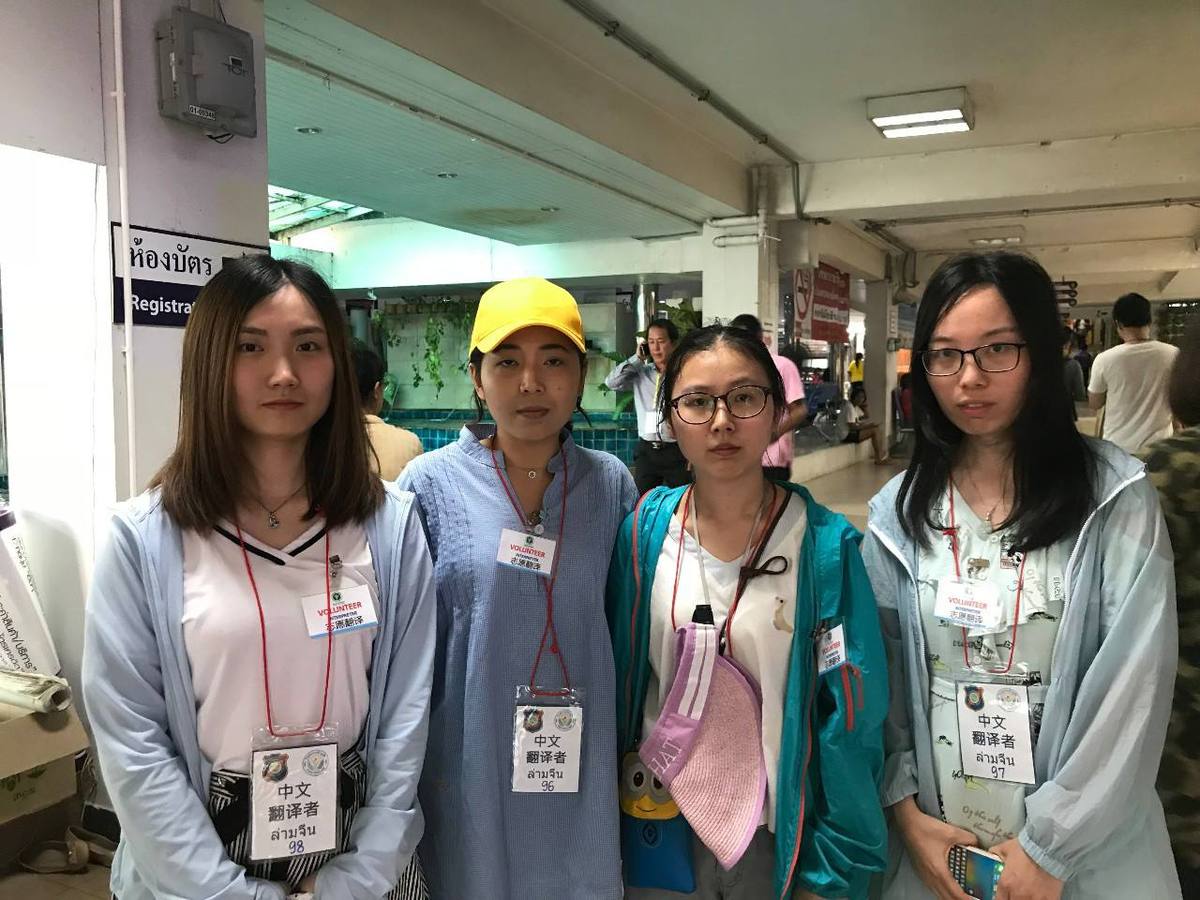 Four medical postgraduates studying at Huazhong University of Science and Technology gave up their holiday plan and decided to join rescue work after Phuket boat accident, Xinhua reported on Tuesday.
The four female students, three Chinese students and one Thai, planned to travel in Pattaya, but changed their flights to volunteer in Phuket on Sunday after the accident.
"After the accident, we were told that many local doctors didn't understand Chinese and found it difficult to communicate with patients and their families. They needed more volunteers, so we decided to come," said Chen Zhilin, one of the volunteers.
Their main job was to comfort relatives of victims and help them communicate with local staff members. They told Xinhua that emotional pain could also cause physical discomfort, so the relatives needed help.
To ensure effective communication, the three Chinese students would first translate the words of relatives of victims from Chinese to English, then the Thai student would help them communicate with local staff members at Vajira Phuket Hospital.
They had to leave Thailand and come back to China on Tuesday because they were on leave. "We were just doing our part," said the girls.