Jiaojia relics displayed at National Museum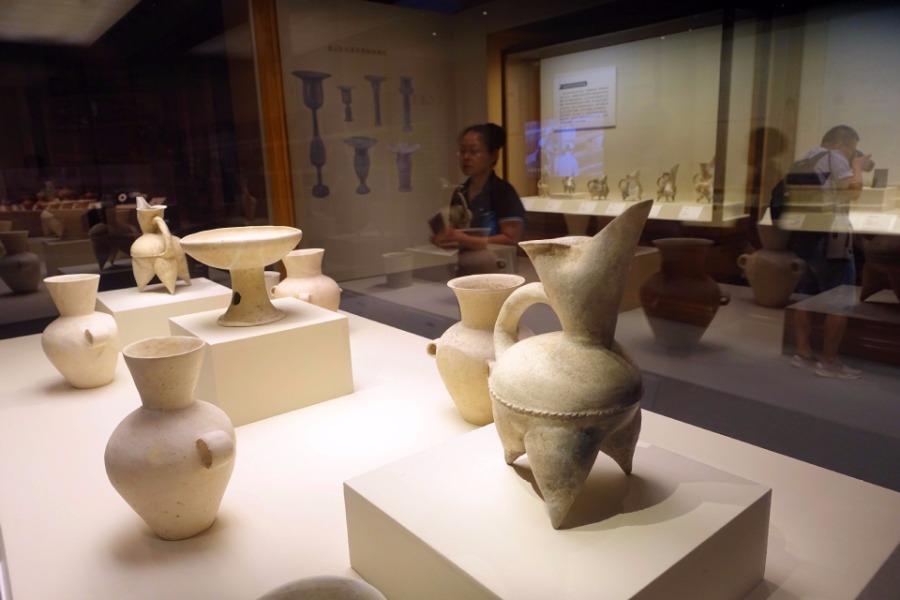 Covering an area of nearly 150,000 square meters, the relics reveal an extremely rich cultural heritage, including rammed earth walls, ditches, 215 tombs, 116 house sites as well as burial objects such as jade bracelets, pottery cups, white pottery and painted pottery.
The Jiaojia relics site is a link between the preceding Xihe culture of the middle Neolithic Age and the subsequent Longshan and Yueshi cultures. The unearthing filled a gap in the study of residential patterns in the middle and late stage of Dawenkou culture.