New Chinese ambassador pledges to align Sino-Kenyan development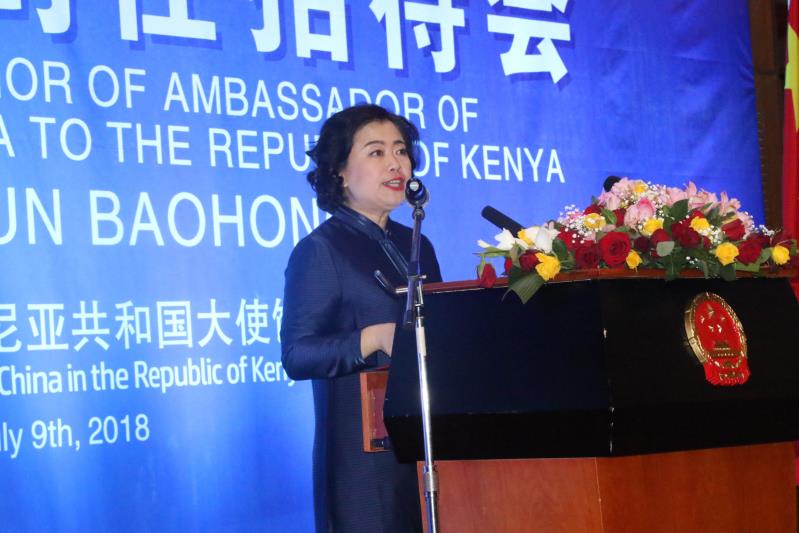 A colorful reception was held July 9 in honor of the incoming 15th Chinese ambassador to Kenya and permanent representative to the UN Environmental Program and the UN-Habitat. Sun Baohong, the embassy's first woman ambassador, was buoyant about the existing Sino-Kenyan relationship and said she is committed to pushing it to a higher level during her term."It is a glorious mission with weighty responsibilities," she said.
In her speech, Sun disclosed that she is familiar with Africa, having visited more than 30 Africa countries, and is also no stranger to Kenya. She accompanied the special envoy of Chinese president Xi Jinping in 2013, during the inauguration ceremony of his counterpart Uhuru Kenyatta, besides several other instances. "In August of the same year, I participated in the reception of His Excellency's first state visit to Beijing, China and accompanied the delegation to visit other cities," she said.