Events to mark China's first stamps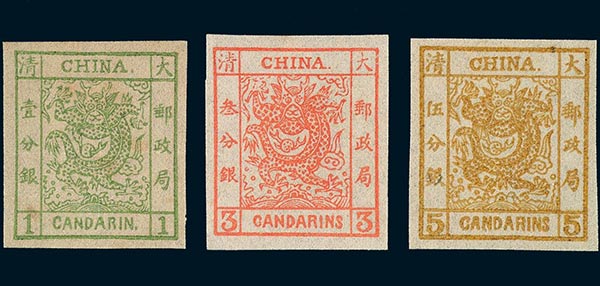 China issued its first postage stamps in 1878, a set called "Large Dragons" as the patterns featured a dragon, the emblem of the Qing Dynasty (1644-1911). It was a time when the empire faced both domestic chaos and foreign invasions.
To mark the 140th anniversary of the "Large Dragons" stamps, China Post has organized a traveling exhibition of artifacts tracing the development of Chinese postage.
The highlights of the exhibition are a complete "Large Dragons" set from the collection of the Tianjin Postage Museum and a postbox blue print from the Second Historic Archives of China in Nanjing.
The exhibition will tour Tianjin; Beijing; Yingkou, in Liaoning province; Yantai, in Shandong province and Shanghai from July 24 to Aug 26, the cities where China's postal services were first introduced.
The exhibition will also be a highlight of this year's Post Week, when activities will be held between Aug 4 to 9 across the country to promote stamp-collecting.
China Post will issue two sets of stamps during the event, including one featuring Landscapes of Four Seasons by Liu Songnian -- a master painter of the Southern Song Dynasty (1127-1279) -- which is now in the collection of the Palace Museum. The other set will be on the 24 Solar Terms.