China National Theatre for Children unveils first play of year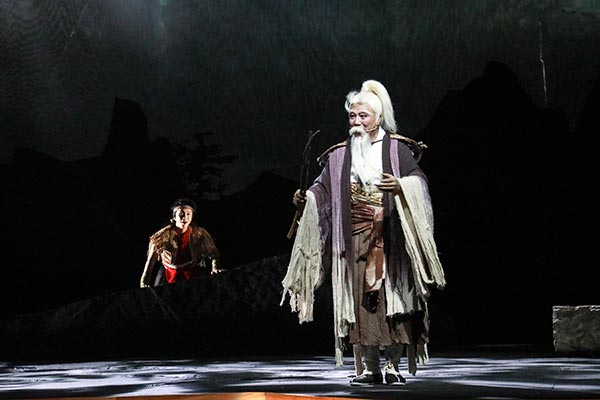 After more than three months in gestation, the China National Theatre for Children's first new play of 2018, Yueliang Cao (Moon Grass), is due to premiere on July 7 at their Beijing theater to kick off the 8th China Children's Theater Festival opening on July 14.
The production has been adapted from a folk comedy of the same title, written by Xu Baoqi and first staged in 1993. The story draws inspiration from Laoshan Daoshi (The Taoist of Laoshan Mountain), a piece from the classical story collection, Liaozhai Zhiyi (Strange Tales from a Chinese Studio).
The play features a pair of siblings as the protagonists, a conscientious and practical younger sister and her idle and greedy older brother, who go in search of the mythical treasure of "moon grass". However, having acquired the moon grass, the brother is faced with imminent disaster rather than the wealth and honor he expected.
Retaining the sarcasm and humor innate to the folk story, the play intends to convey its moral through the form of comedy. "We aspire to express the utmost good and beauty through sarcasm", Zhong Hao, director of the play, says, "It ridicules the pursuit of moon grass, a metaphor for aiming too high, and praises down-to-earth and industrious qualities."