Wuhan bans public smoking inside Party, government offices
Share - WeChat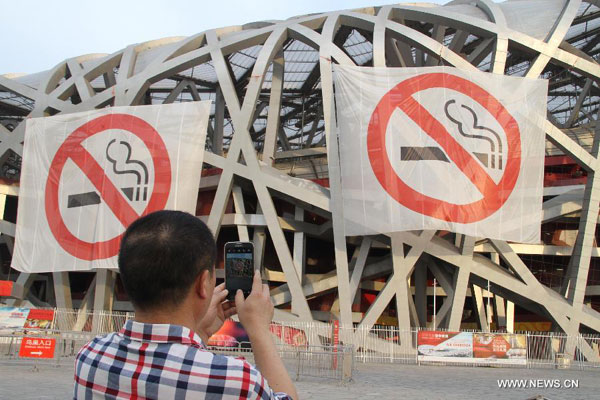 Wuhan, the capital of Hubei province, has banned government and Party employees from smoking while performing their official duties.
New rules introduced on Sunday also prohibit smoking inside Party and government office buildings, the city authorities have said.
Wuhan is running a campaign to control smoking in public places that will run until Dec 31. It focuses on Party and government offices, hospitals, schools, hotels, restaurants, public transport, theaters and internet cafes.
Officials should abide by the smoking ban, actively advocate tobacco control and set an example by not smoking in public places, authorities said.
Party and government departments have also been ordered to establish smoking control regulations and come up with detailed measures, such as anti-smoking logos in conference rooms, corridors, canteens and washrooms.
Departments should also have tobacco-control supervisors to discourage officials from smoking indoors, and set up clearly identified outdoor smoking areas.
The organizers of official activities have been barred from providing tobacco products, accepting sponsorship from tobacco companies or publishing tobacco advertisements, and ashtrays and lighters should not be provided.
Those taking part in official activities are not allowed to smoke, give cigarettes to others, or persuade others to smoke. The use of public funds to pay for tobacco consumption is also strictly forbidden, according to the new rules.