Li's trip to send signal on multilateralism
Share - WeChat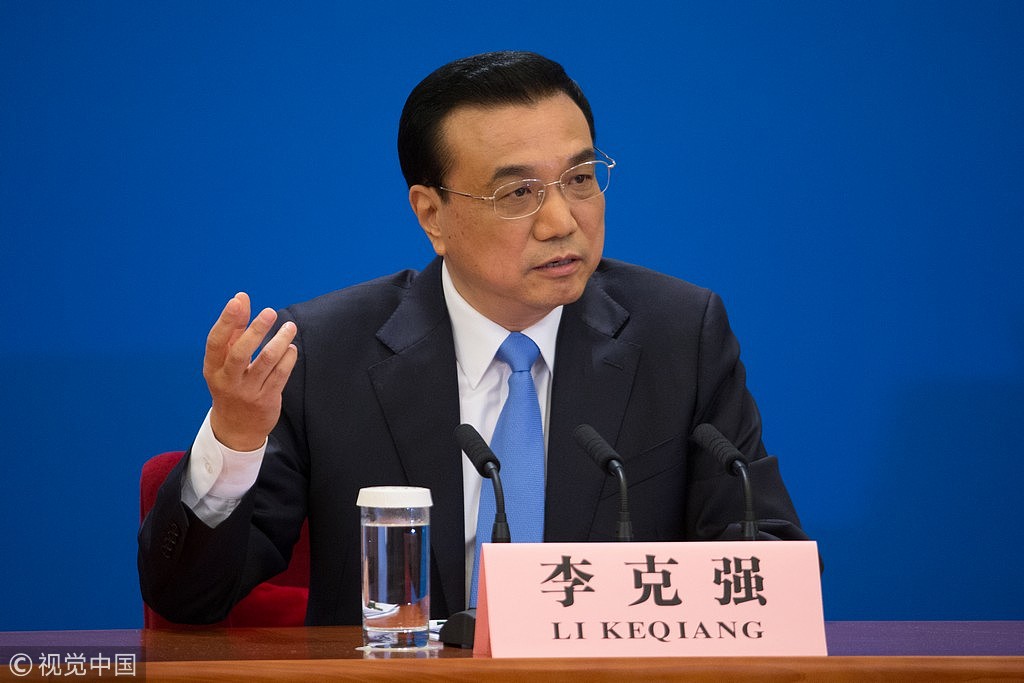 Premier Li Keqiang's upcoming visit to Bulgaria and Germany is expected to send a clear signal for upholding multilateralism and the World Trade Organization-based global trading system, senior officials said on Friday.
At the invitation of Bulgarian Prime Minister Boyko Borisov and German Chancellor Angela Merkel, Li will officially visit Bulgaria, attend the seventh Leaders' Meeting between China and Central and Eastern European Countries and make his fourth visit to Germany as premier, said Vice-Foreign Minister Wang Chao at a news briefing.
Li will also co-chair the fifth China-German intergovernment consultation with Merkel in Berlin. He will begin the six-day trip on Thursday.
China's trade with 16 CEE nations hit $68 billion last year, an increase of 15.9 percent year-on-year, said Ren Hongbin, assistant minister of commerce. Its trade with Germany reached $168 billion in 2017, up by 11 percent year on year, he said. However, the global trading system is facing an unprecedented challenge from rising trade protectionism and unilateralism, he added.
Premier Li is expected to meet with leaders of CEE nations and send a clear signal for safeguarding economic globalization, trade liberalization and investment facilitation at the China-CEEC meeting in Sofia, Bulgaria, said Wang.
Li's visit to Bulgaria will be the first by a Chinese premier in 18 years, and the two countries will sign a number of cooperative agreements in fields such as agriculture, trade, quality inspections and quarantine, Wang said.
The China-CEEC meeting, also known as the "16+1"mechanism, has been a productive platform for cross-regional cooperation over the past six years, Wang said. Li will summarize exchanges of the past and make plans for the future with CEEC leaders, he said.
To boost China-CEEC cooperation, a number of agreements will be signed after the meeting, and the first demonstration agricultural park will be established, the vice-minister said.
Germany, as a key country in the European Union, is China's most important trading partner in Europe, Wang said. China has been Germany's largest trading partner for two consecutive years, Wang added.
Structural conflicts of the global economy since the beginning of the international financial crisis have not been fully resolved, facing rising unilateralism and protectionism by some countries, Ren said.
As two major economies, China and Germany should play a positive role in safeguarding free trade and multilateralism, promoting an open, inclusive and balanced globalization based on WTO rules, he said.
The two economies are highly complementary and have great potential for further cooperation in fields such as smart manufacturing, artificial intelligence and new energy, Ren added.