Time to relax at Datong-based village club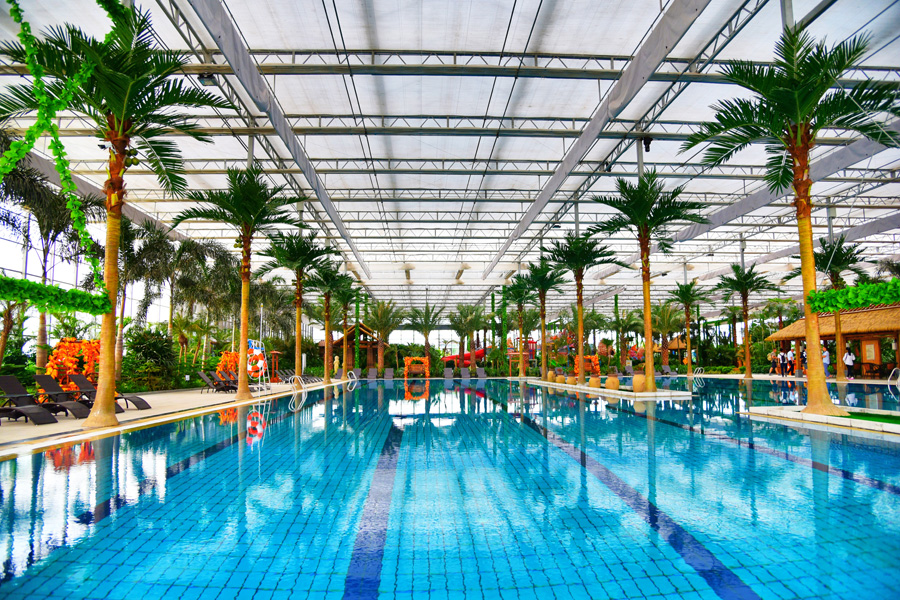 The village club takes advantage of hot spring as the theme in hotel building with a total area of 63,000 square meters, including 24,300 square meters of indoor hot springs, 12,000 square meters of outdoor ones, and 26,700 square meters of infrastructure and functional service areas. The water here is collected from mineral hot springs, and the temperature of the water can be as high as 63.5 degrees Celsius, therefore, visitors can also enjoy outdoor hot springs in winter.
The village club vigorously develops green agriculture industry and has invested more than 200 million yuan in the solar-conservatory botanical gardens for people to appreciate, which acts as a place for visitors to embrace the nature.
The club can receive more than 6,000 tourists at the same time and was awarded as the national-level cultural tourism project in 2017.