I feel my friends are leading happier lives
Share - WeChat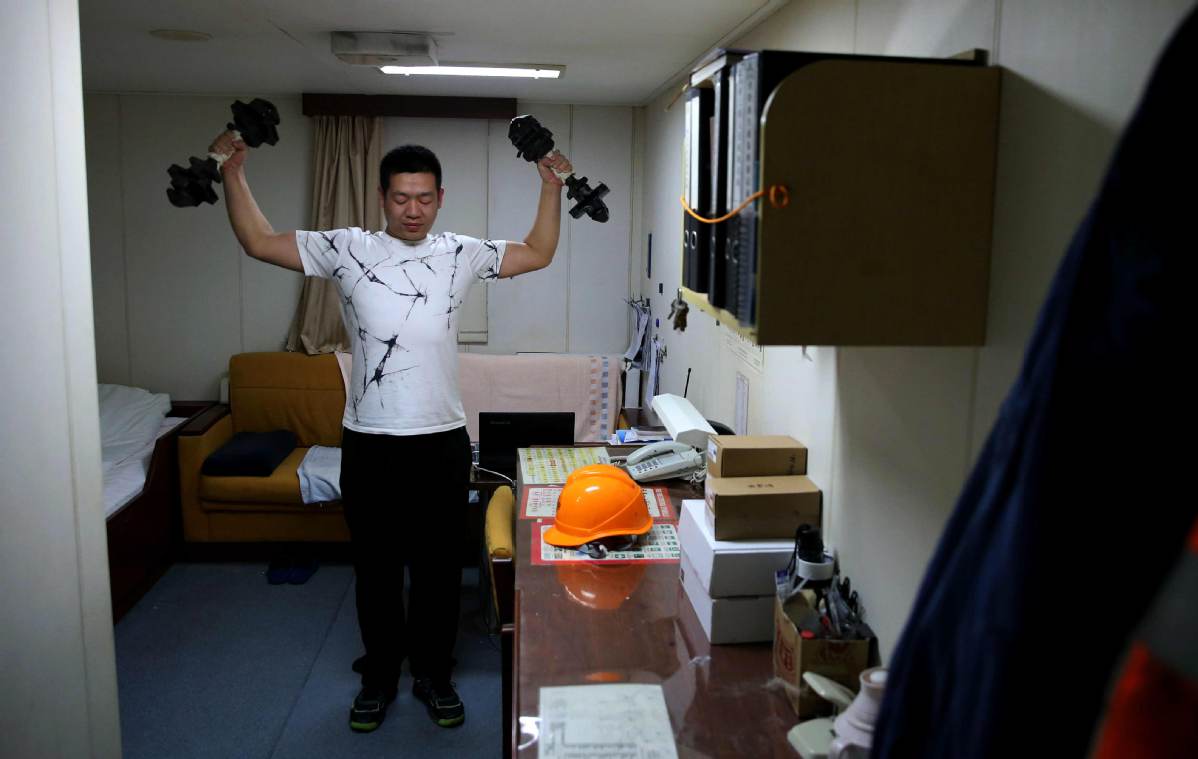 Li Heng, 31, is third officer on the MV Tianbaohe.
In 2010, I graduated from Tianjin University of Technology with a degree in navigation studies. Because of my major, I decided to become an able seaman.

The job suits me because I don't mind the loneliness and boredom onboard ship. I often watch movies or read novels after work and never feel bored.
I earn about 15,000 yuan ($2,288) a month, which is satisfactory. However, I'm unhappy about several things.

When I first started work, I had definite goals, such as completing my internship in a year instead of 18 months, and becoming a third officer a year later.

But achieving these ambitions took far longer than I expected, and I began to understand that there is a gap between imagination and reality. I still have some expectations about my job, but not too many.

I face other problems now, such as not having a girlfriend. I was in a relationship about two years ago, but my girlfriend's father was admitted to the hospital while I was away at sea, so I wasn't around to help them.

Later, she called to break up with me. She said I wasn't right for her because she needed a boyfriend who could be with her and help her. I am still single, and in my home in rural Tianjin a single man of my age is regarded as belonging to a different species.

Although I don't really want to spend long periods away from home, I have no choice-I have to work to earn money. Despite the difficulty finding a girlfriend, I can't really change my job because I lack other skills.

The work is quite tough, but I can handle it. Every job becomes hard work after a while, but whenever I complete a complex task, such as steering the ship, I feel a real sense of achievement.

If you asked whether I am happy with my work, I would say "no" because I feel my friends are leading happier lives, even though some of them earn less than me. They often post photos of their travels and vacations on WeChat, but I have never posted a picture on social media.

As time passes, I find that my friends and I have fewer and fewer topics in common to discuss. I'm quite a chatty person, but the long absences and lack of contact has resulted in society leaving me behind-I have no idea about current trends and don't know what is popular.

My parents are in their 60s, and I hope to make more money in future to look after them, so I'm working hard to gain a promotion and a salary raise.
Li Heng spoke with Jiang Chenglong.