Xi thought on diplomacy leads the way
Share - WeChat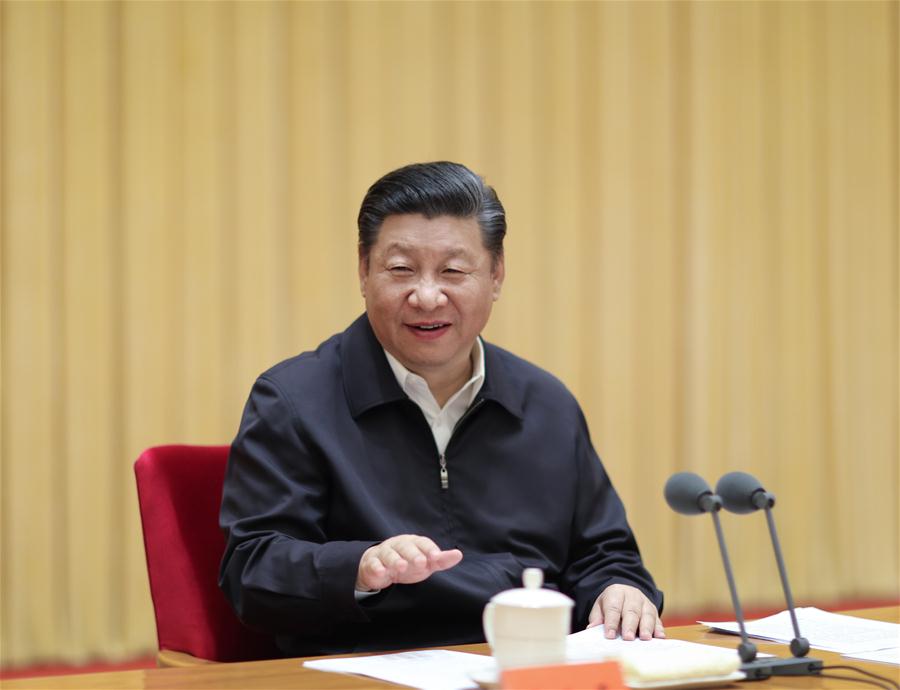 Editor's note: The Central Conference on Foreign Affairs Work, held on Friday and Saturday in Beijing, established Xi Jinping thought on diplomacy, an essential part of Xi Jinping Thought on Socialism with Chinese Characteristics for a New Era, as the guiding thought of China's diplomacy. Three experts share their views on the issue with China Daily's Liu Jianna. Excerpts follow:
Diplomacy serves reform, opening-up

Based on the fine diplomatic traditions of the past and blending of the essence of international diplomatic theories, Xi Jinping thought on diplomacy will serve as the guiding thought of China's foreign affairs work.
Given the substantial improvement in China's overall national strength, the undertone of Chinese diplomacy has partly shifted from biding its time to proactive engagement in global governance in recent years, leading to a significant change in its role on the global stage. According to Xi Jinping thought on diplomacy, the correct view of history, overall situation and one's own position need to be established to fully grasp the international situation. China's contributions to world peace and sincere efforts to meet the most serious challenges the world faces, including climate change, show that it has an accurate understanding of the global situation and is willing to take on appropriate responsibilities.
President Xi Jinping said in his address to the Central Conference on Foreign Affairs Work that it is important to take into account both international and domestic situations to ensure development and security. In the new era, marked by profound global changes and rapid developments at home, China needs to strike a delicate balance between performing its duties in global governance and managing its domestic affairs.
Generally speaking, a country's diplomacy should be seen as an extension or the externalization of management of its internal affairs, and it should serve not only its international but also domestic purposes. Since the focus at home now is on comprehensive deepening of reform, China's diplomacy should also serve this overarching task.
Xi also said that diplomacy should continuously contribute to the building of a community with a shared future for mankind. It should be noted that a community of shared future for mankind is not a design or product exclusive to China, but a concept that can help resolve global issues, and thus should be shared by more countries and needs the concerted efforts of all to succeed.
As Xi said, China has won some tough battles on the diplomatic front since the 18th National Congress of the Communist Party of China in November 2012, among which the moves to peacefully resolve the South China Sea issue, the Donglang (Doklam) standoff with India and the Korean Peninsula nuclear issue are the most notable. As a result, an overall favorable strategic external environment has been maintained and the period of strategic opportunities lengthened.
Looking forward, China should properly handle the divergences and conflicts with its neighbors while maintaining healthy and stable relations with major countries, particularly the United States.
The steady advancement of the Belt and Road Initiative attests to the great importance of upholding justice and friendship while pursuing shared interests in diplomatic work. Upholding the principle of wide consultations, joint contributions and shared benefits, the initiative is not a one-way promotion of the China model. So, in the future, reasonable goals should be set to gradually promote the development of the initiative, in order to safeguard national interests and bring benefits to the economies involved in the initiative.
Guiding diplomatic work in the future

Over the past five years, China has made considerable achievements on the diplomatic front under the leadership of President Xi Jinping, whose thought on diplomacy has been established as the guiding thought of China's foreign affairs work. There are six important takeaways from the just-concluded Central Conference on Foreign Affairs Work.
First, in the face of rigorous challenges both at home and abroad, the centralized and unified leadership of the Communist Party of China in diplomacy must be adhered to and strengthened. Late premier Zhou Enlai said there is nothing trivial about foreign affairs. And the CPC's strong leadership is essential for the smooth advancement of China's diplomatic work.
Second, China should continue promoting major-country diplomacy with Chinese characteristics. As a contributor to world peace and global development, and defender of the world order, China needs to maintain a stable and positive relationship with major countries to better serve the world. Since relations between major countries are the backbone of the international community and a decisive developmental factor for the world, they ought to be dealt with much precaution and ingenuity.
Over the past five years, China has maintained overall stable relationships with all major countries on the basis of win-win cooperation and healthy competition, which will continue to be the key feature of major-country diplomacy in the future.
Third, relations with neighboring countries and other developing countries should be improved, because China needs a stable external environment for its long-term economic and social development. China's relations with other developing countries should be strengthened also because many of them have offered much-needed support to China in various international organizations including the United Nations. In fact, China has defused the tensions with some neighboring countries, including India and Japan, thanks to its correct foreign policy.
Fourth, China should continue to help build a community with a shared future for mankind, which is a lofty concept given the challenges facing the world today. It will bring benefits to not only China but all the participating countries.
Fifth, China should continue developing and promoting the Belt and Road Initiative by sticking to the principle of wide consultations, joint contributions and shared benefits, which should be seen as an extension and development of the Five Principles of Peaceful Coexistence in the new era.
And sixth, the idea of fairness and justice should be promoted in global governance, especially as the United States has thrown the world order into chaos from time to time. In an ideal world, major powers should not harm others and destabilize the world order for the sake of their own interests.
Yet reality is different, as some countries refuse to understand or appreciate fairness, making it all the more important to promote justice and fairness in diplomatic work.
Vital to have right view of China's global status

Over the past few years, China has been playing an increasingly greater role in international affairs in tandem with its growing national strength and a more proactive approach to diplomatic work. So it makes sense for China to contribute more to the international community as it edges closer to the center of world stage.
Yet misinterpretation, sometimes intentional, of China's global status seems to be taking hold in the Chinese media, even academia. Some even boast that China will overtake the US as the world's "top" country in no time. This kind of exaggeration not only causes self-inflicted wounds but also fosters the "China threat" theory in some way. This false view of China's position exactly explains why President Xi, while addressing the Central Conference on Foreign Affairs Work, demanded that people establish the correct view of history, one's position and the overall situation.
China is still the largest developing country and would remain so for a considerably long time. China has a long way to go to catch up with the developed countries, and high-tech is only one of the many areas where it lags behind.
Hence, China still needs to bide its time and focus on comprehensive reform to further develop its economy. In other words, people should develop an objective and practical attitude toward China's position in the world. Moreover, China also should shoulder its due global responsibilities and help build a community with a shared future for mankind.
Most Viewed in 24 Hours
China Views