Marvelous temple in the air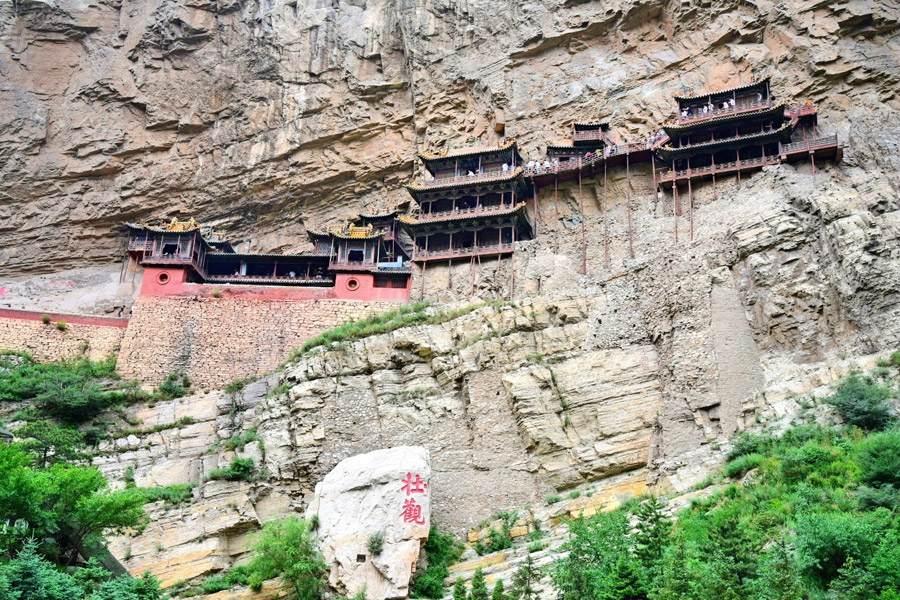 Shanxi province's name, literally translated, means "west of the mountains" — specifically, the Taihang Mountains.
Just take a look at a map of Shanxi, you will quickly see 75 percent of the territory is mountainous. Obviously, those with a fondness for mountains can definitely have a good time here.
Where popular tourist attractions are concerned, Shanxi has Hengshan Mountain, one of China's five sacred Taoist mountains. The mountain range also includes the famous Hanging Monastery, also known as "Mid-Air Temple".
Built more than 1,500 years ago, this temple is notable not only for its location on a sheer precipice but also because it is the only existing temple that combines the three Chinese traditional religions: Buddhism, Taoism and Confucianism. The structure is kept in place with oak crossbeams fitted into holes chiseled into the cliffs.