E-commerce helps revive Chinese porcelain handcraft
Share - WeChat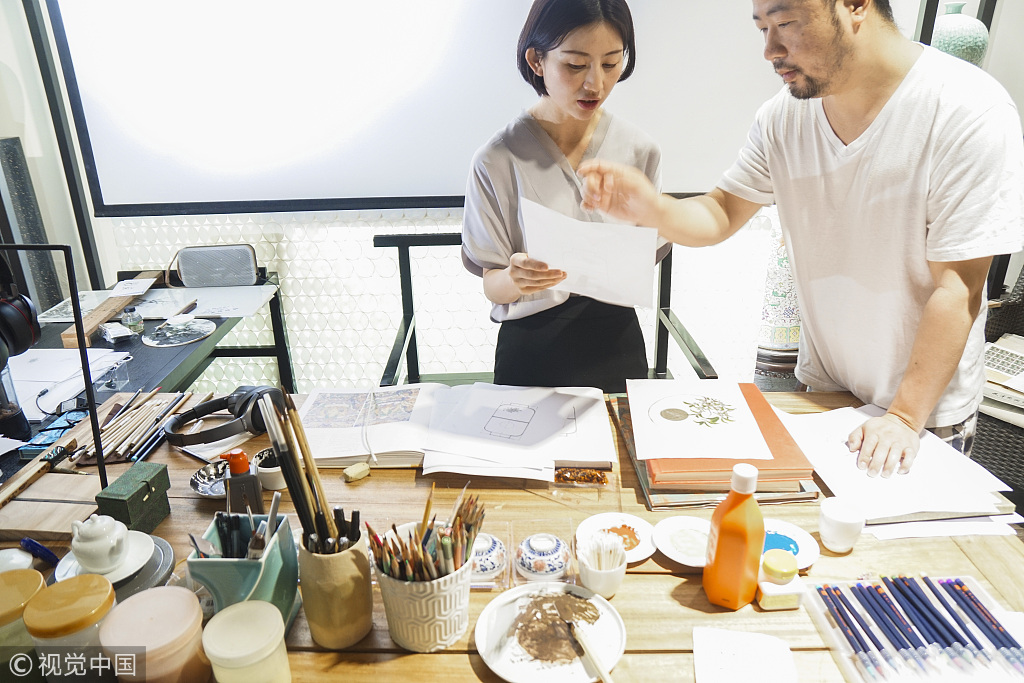 A business woman has helped to revive the Chinese porcelain handcraft with the help of e-commerce in Jingdezhen, China's porcelain capital, in Jiangxi province.
Feng Liyuan, who was brought up in Jingdezhen with a dream of owning a porcelain workshop, opened an online Chinese porcelain shop on Taobao, with 10,000 yuan ($1,526) initial capital from her mother after graduation.
As the handmade products became more and more popular, Feng and her husband Zhu Peng opened a factory, hiring 110 craftsmen in September 2016.
Investment has become a bottleneck for the factory's development, and they've had to borrow money from MYbank, the online lending affiliate of Ant Financial Services Group, to pay wages, Zhu said.
With their credit, Feng and Zhu could borrow up to 300,000 to 400,000 yuan from the bank. Sales from the online shop have since surpassed 10 million yuan.
Feng would like to revive the Chinese porcelain art in her hometown by selling her products all over the world online with support from the innovation and research team.