Japanese ex-prime minister calls for more regional cooperation and exchanges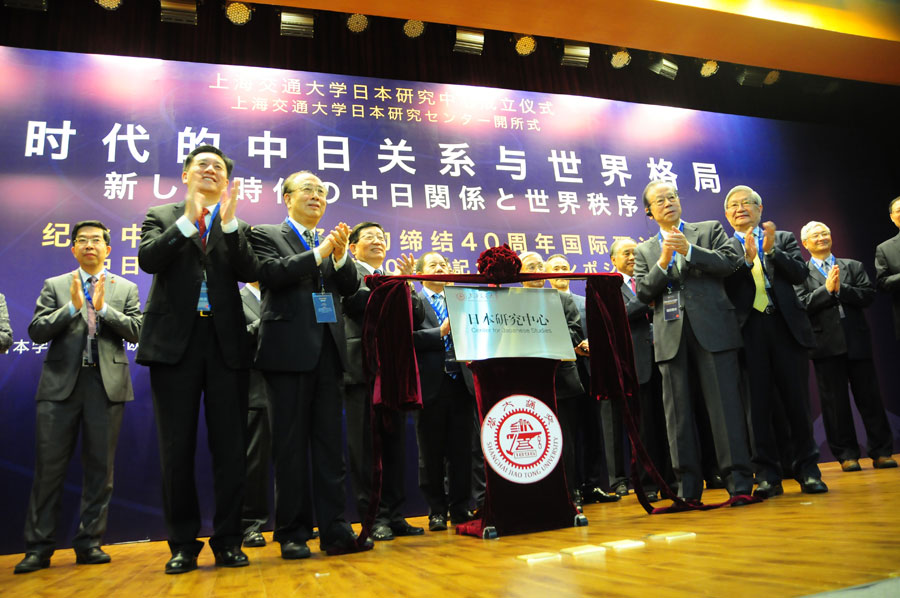 Former Japanese prime minister Yasuo Fukuda expressed hopes during an academic conference in Shanghai on Sunday that current bilateral ties between China and Japan could result in a more collaborative and prosperous regional community.
"Today's East Asia has become a pillar that is as important as the United States and Europe in the world's economic development and global order," said Fukuda during his keynote speech at the conference.
"President Xi Jinping's thought on building a community with a shared future for mankind has important meaning for the stability of East Asia," he added.
"China and Japan have their different advantages in the fields of economy, science and technology, and we should learn from each other's strengths to offset our own weakness. Such cooperation should also include South Korea, ASEAN countries and more, so as to achieve mutual development and prosperity."
Co-organized by the Chinese Academy of Social Sciences, Fudan University and the Chinese Association for Japanese Studies, the conference was held to commemorate the 40th anniversary of the signing of China-Japan Treaty of Peace and Friendship. The event drew around 300 scholars from major research institutes from both countries.
Signed in Beijing in 1978, the treaty ended hostilities between the two countries following the end of World War II and is regarded as one of the four milestone documents for bilateral relations. Later that year, Chinese leader Deng Xiaoping visited Japan and met with Takeo Fukuda, the late Japanese prime minister and Yasuo Fukuda's father, who backed and promoted the signing of the treaty.
"In order to maintain healthy bilateral ties, the two sides will need to solve political problems properly. Cultural and people-to-people exchange will play a vital role. Politicians should work hard to improve bilateral ties, but the foundation still lies in their people," said Fukuda, who also attended the opening of Jiaotong University's center for Japanese studies.
Xu Dunxin, the former vice foreign minister and former Chinese ambassador to Japan, said that relations between China and Japan have achieved tremendous progress since the signing of the treaty and despite incidents such as the Diaoyu Islands dispute, the denial of 'comfort woman', and Japanese leaders' visits to Yasukuni Shrine.
He also noted that bilateral trade volume has risen from $5 billion to $300 billion, and personnel exchange has grown from less than 30,000 a year to more than 10 million in 2017.
"We are happy to see an improvement in China-Japan relations, and hope the two sides keep walking towards each other to forge a stable and healthy relationship," he said.
In May, Chinese Premier Li Keqiang attended the seventh China-Japan-Republic of Korea leaders' meeting in Tokyo, where he met with Japanese Prime Minister Shinzo Abe and South Korean President Moon Jae-in. He also witnessed the signing of a number of bilateral and trilateral cooperative documents to promote regional integration and uphold free trade.
Yang Bojiang, vice director of the Institute of Japanese Studies at the Chinese Academy of Social Sciences, said the thawing of bilateral ties started in 2017 thanks to a series of factors, including economic pressure coming from the United States' trade protectionism and the positive development on the Korean Peninsula.
"Expanding cooperation between the two countries is the way to keep the current momentum," Yang said. "The different development stages and industrial structures between China and Japan will bring many cooperative opportunities."