Article on Xi's years in Xiamen released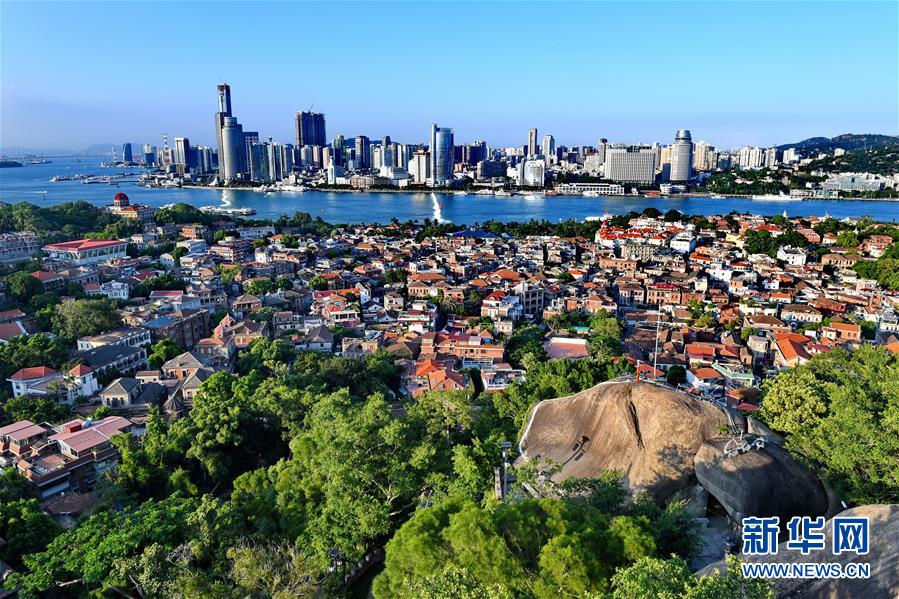 Xinhua report details development of pioneering special economic zone
A long Chinese-language feature titled "Comrade Xi Jinping pushes the development of Xiamen Special Economic Zone: the explorations and practice" was released by Xinhua on Friday.
Xiamen is home of one of the first four special economic zones in China. In 1985, the State Council approved expanding it to cover the whole island. In the summer of that year, Xi was assigned to leave Zhengding county in Hebei province to work in Xiamen. He served as a member of the Standing Committee of the Communist Party of China Xiamen Municipal Committee and vice-mayor of Xiamen.
The article recapped Xi's groundbreaking, hardworking and dedicated experience in Xiamen over the course of three years. It said Xi was courageous to try new things and led a series of groundbreaking reform measures.
It also said he broadened the scope of opening-up and explored how to boost reform and development through opening-up. He drafted sound and forward-looking strategies for Xiamen's long-term development.
The article relates that Xi placed great focus on ecology and environmental protection, curbing illicit and unregulated logging and exploitation while treating Yundang Lake in an all-around way. The article said he attached great importance to cultural heritage and led efforts to restore Bagua Mansion and make preservation plans to protect Gulangyu Island.
It said Xi demonstrated his aspiration to serve the people and got things done one by one through solid efforts.
Xi led, pioneered and made contributions to the development of the Xiamen special economic zone in its early days. He worked side by side with the people, engaged in profound and standout practices and achieved fruitful outcomes. The sound development concepts, valuable experience and fine conduct of the practices still inspire the city to forge ahead, it said.
Xinhua