A US-China trade war will harm the world
Share - WeChat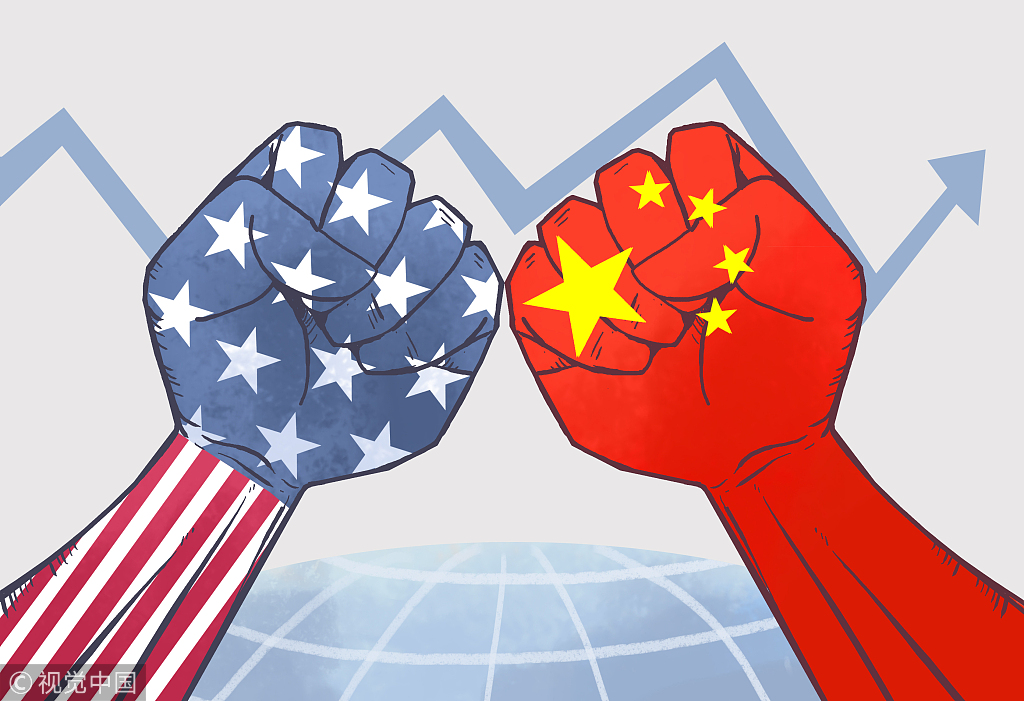 A lot has happened since the United States announced additional tariffs on Chinese imports and subsequent retaliatory tariff announcements by China. President Xi Jinping and US President Donald Trump have separately met with the Democratic People's Republic of Korea's top leader Kim Jong-un. US officials have traveled to China to discuss trade issues with their Chinese counterparts, and Chinese officials have visited the US to persuade Trump to make a deal to help Chinese technology company ZTE Corporation, but the US Congress blocked it.
With all this back and forth, changing rhetoric, multiple high-level meetings, and other regional issues such as the DPRK taking away the focus from the China-US trade dispute, observers were left with a lot of uncertainty about whether the tariffs would, in fact, be enacted.
The Trump administration recently announced it would move forward with the proposed tariffs on $50 billion worth of Chinese goods on July 6. As promised, China immediately retaliated with its own tariffs on US goods. Since that initial exchange, Trump has called for additional tariffs on $200 billion worth of Chinese imports, saying he is willing to raise the figure to as high as $450 billion.
While supporters of the US tariffs claim they are a reaction to unfair Chinese trade practices, most experts and economists agree the tariffs do not adequately address these specific areas of grievance but instead will spark a trade war that will hurt the US just as much as, if not more than, it does China.
The questions being raised now seem to center on which side will be hurt more and which country is better equipped to handle the damaging effects of a trade war. In other words, who will be able to hold out longer before being forced to make concessions? The Trump administration seems confident the trade war will be "easy to win" and will help reduce the US' trade deficit with China.
This reaction, however, fails to encompass the complexities of a globalized economy and how tariffs on foreign imports can, in turn, harm US companies and consumers. It also fails to truly understand the economic relationship between the US and China. In combating Trump's tariffs, China has retaliated in a strategic manner, targeting goods such as soybean that will directly hurt Trump's core electorate.
The Trump administration should not be so quick to underestimate China. China is a very different country from what it was 50 years ago. When US president Richard Nixon visited China in 1972, China was still struggling to recover from the "Great Leap Forward". China was closed off from the rest of the world and its economy lagged far behind that of other countries. China needed to open up its economy to develop and modernize, and it relied on the help from the US to do so.
China has come a long way since then. It has its own economic strength, has established economic ties with a large number of countries, and spearheaded its own economic programs and regional institutions. China has its own investment bank, it hosts regional economic summits, and is moving forward with its Belt and Road Initiative-all things that would have been unthinkable a few decades ago. So the US needs to rethink the way it deals with China. The methods that were used when it first started engaging with China will no longer work. The US needs a strategy designed specifically to deal with the new, stronger China, a China that is willing and able to fight back.
China, too, needs to figure out how to interact with the US given its role as a world power. Its leaders also have to find a way to engage with US leaders. The US and China have held many rounds of talks over the past months that went nowhere. And now, the possibility of a trade war is gaining momentum.
With neither side trusting the other or willing to be the first to make concessions, how will it end? Ultimately, this economic brinkmanship will only further push up the tariffs. Hopefully, both sides will realize this soon, and find a way to de-escalate the trade conflict. If they don't, both sides, and the entire world economy, will feel the negative effects.
The author is president of US China Policy Foundation. He contributed this article to China Watch Institute, a think tank platform powered by China Daily.
Most Viewed in 24 Hours
China Views