Visit to China instrumental to wide-ranging cooperation: Nepali PM
Share - WeChat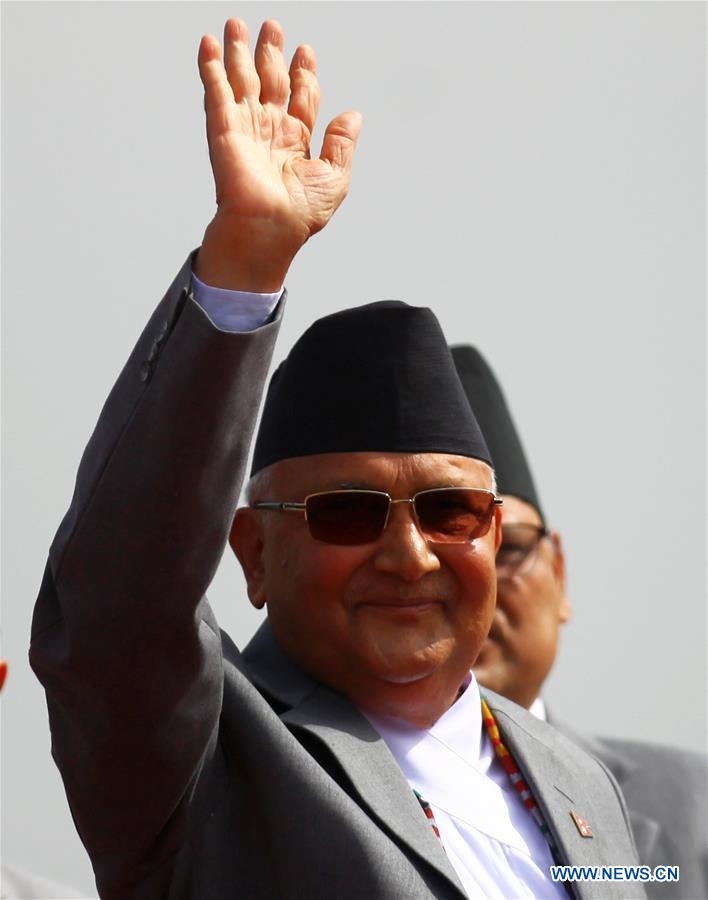 KATHMANDU - Nepali Prime Minister K.P. Sharma Oli said on Sunday that his recent visit to China was instrumental to enhancing bilateral cooperation between the two countries in wide-ranging areas including cross-border railroad connectivity.
Oli made the remarks upon his arrival at the Kathmandu International Airport after paying a six-day visit to China that began on June 19.
"The two sides discussed deepening friendship, mutual trust and understanding so as to further strengthen the political relationship between Nepal and China," the prime minister told a press conference.
The Chinese leadership pledged to extend support to the Nepali government's endeavors to achieve political stability and economic prosperity under the slogan of "Prosperous Nepal, Happy Nepali," according to Prime Minister Oli.
Oli said the two sides have chalked out a framework for the long-term cooperation in the fields of railroad connectivity, energy, transportation, infrastructure development, investment, tourism, and people-to-people contacts under the Belt and Road Initiative.
"Especially, a Memorandum of Understanding on Cross Border Railway signed between the two sides during the visit has paved a way for further enhancing cross-border connectivity between the two countries in the days to come," the prime minister said, referring to the proposed cross-border railway line connecting Nepal's capital Kathmandu with Chinese border town of Kerung.
Oli expressed hope that cross-border railway projects will give an impetus to cross-border connectivity between Nepal and China.
The Nepali prime minister said the two sides agreed to jointly build railways, roads, ports, and air links under the trans Himalayan multi-dimensional connectivity network as part of the China-proposed Belt and Road Initiative.
The two sides also promised to implement landmark bilateral agreements including the Transit Transport Agreement reached between the two governments in March 2016 during his visit to China, he said.