Peace in Afghanistan will change situation in the whole region
Share - WeChat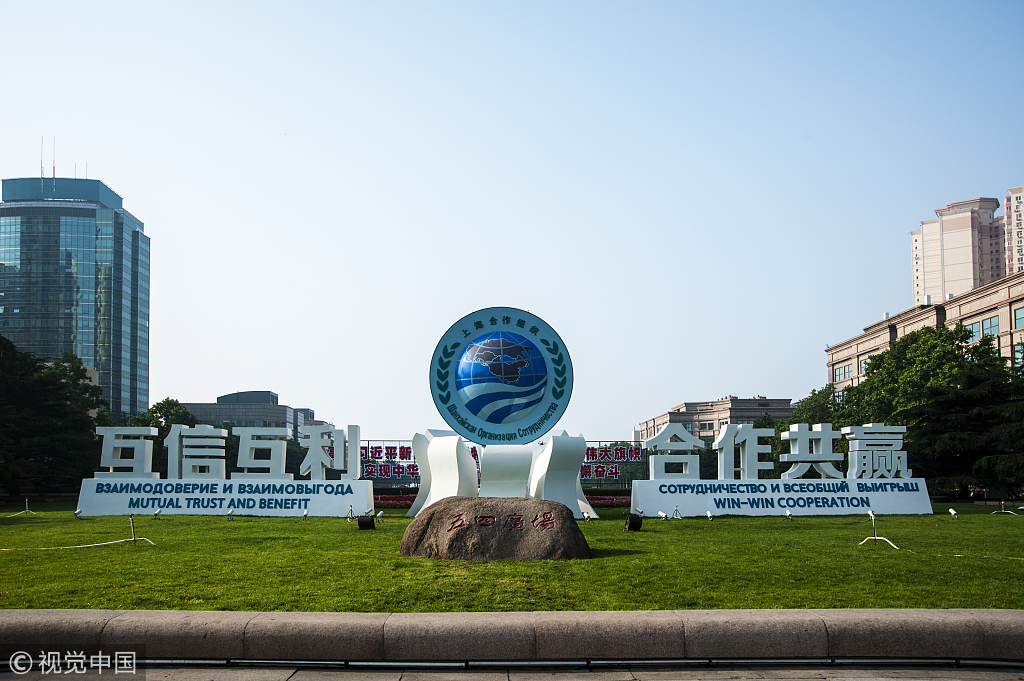 New initiatives for peace in Afghanistan are welcome, and may change the scenario in the whole region. Over the last four decades, Afghanistan and its people have suffered a great deal. Since Dec 25, 1979, with the USSR intervention, it has been in a state of war. For the first 10 years, US led a war against the Soviet army, then after the withdrawal of USSR the US also left Afghanistan. A vacuum was created, and a power struggle among various factions of the Taliban left the country in an internal state of war for another decade. After 9/11, US-led NATO forces entered Afghanistan in 2001, and to date, the war is still ongoing. NATO allies have been fighting in Afghanistan for 17 long years, but are still without control of the whole country. Even now, the US Army cannot move freely and fearlessly outside of Bagram Airbase. Taliban forces still control major parts of the country.
In fact, Afghanistan was never totally ruled by foreign powers, although in the country's history many misadventures happened. The people of Afghanistan always defeated invaders. It has been invaded by Alexander the Great, Mauryas, Muslim Arabs, Mongols, British, Soviets and since 2001, by the United States with NATO-allied countries. But it has proved itself unconquerable.
I believe recent peace initiatives represent positive steps. There is a dire need to talk with the Taliban, who control major parts of the country. Any solution coming from locals will be sustainable, while foreign-imposed solutions may not last. The US has spent 17 long years at war, yet with all its military might, all its high-tech weapons and technologies, along with its advanced allies, it could not win. The US and its allies have spent a huge amount of money and cannot achieve the desired result. If one-tenth of this huge budget were utilized for construction of Afghanistan and the welfare of the people, Afghanistan could have become a paradise. I believe, American think tanks and leadership, especially military leadership has already realized that this war cannot be won. The only option is withdrawal, the sooner the better. Let the people of Afghanistan decide which type of government they want to form, which system of politics they want to adopt and how they want to live their lives. Let them decide.
Pakistan, being neighbors with a long common border, understands Afghanistan well. We share a common culture, language and ethnicity. That is why we understand Afghanistan much better than anybody else. The role which Pakistan can play, no other nation can. The world may acknowledge Pakistan sacrifices and positive role in this region. Pakistan sincerely wishes for peace and stability in Afghanistan, and has suffered losses of around 60,000 lives and $250 billion due to unrest in Afghanistan. We will be the first nation to support peace and stability.
Pakistan was very close ally with the US-led West, for almost seven decades. We were partners during the Cold War and a frontline state against the USSR in Afghanistan, a strong supporter and close ally during the war on terror. Pakistan can play a vital role in a sustainable solution to the Afghan conflict. Complete withdrawal and an Afghan-led solution is the only permanent way out. Pakistan can facilitate an honorable and safe passage for US withdrawal.
Peace in Afghanistan will allow economic activity between Central Asia, Russia, China and the Arabian Sea. Afghanistan is a main route of trade and should be restored at the soonest possible moment. It will help Afghanistan and its neighboring states improve their economies, trade and eradicate poverty. It can change the fate of the whole region. Chinese projects like the Belt and Road Initiative and the objectives of the Shanghai Cooperation Organization, can be realized only with a stable Afghanistan. At the recent SCO summit, the Afghanistan president was invited as a guest and observer. Hopefully, the country will soon join SCO. The China-Pakistan Economic Corridor may also be extended to benefit Afghanistan in the near future if there is peace. A stable and prosperous Afghanistan is desirable for everyone.
Zamir Ahmed Awan is a sinologist and ex-diplomat who works as a non-resident fellow at the Center for China and Globalization.
The opinions expressed here are those of the writer and do not represent the views of China Daily and China Daily website.
Most Viewed in 24 Hours
China Views