Subway keeping history on track
Share - WeChat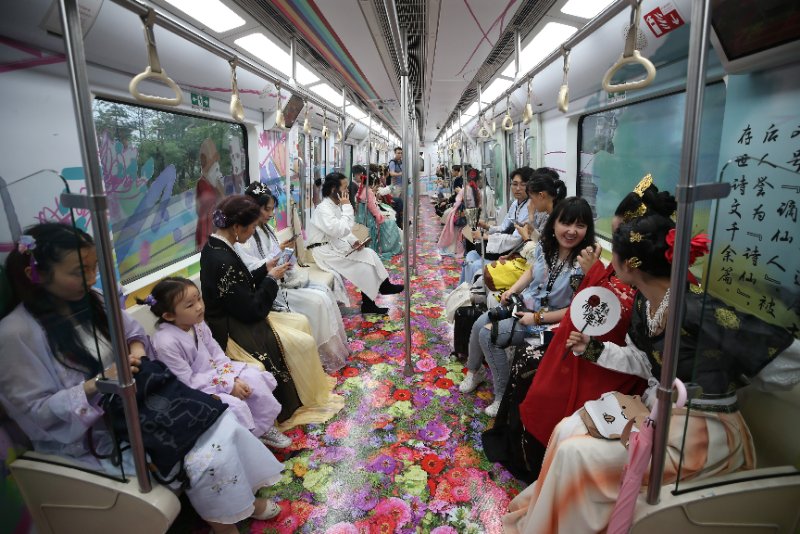 Carriages on the Xi'an Metro remind passengers of city's glorious heritage
Six subway carriages adorned with artwork inspired by poetry from the Tang Dynasty (618-907) began rolling in and out of stations along a line in Xi'an, capital of Shaanxi province, on Monday, to celebrate the city's history and culture.
This year marks the 1,400th anniversary of the city, known as Chang'an when it was designated as the capital of the Tang Dynasty in 618.
The newly decorated carriages-with colorful lettering on the outside proclaiming that passengers are about to "Enter the Tang Dynasty"-each highlight a theme selected from classic Tang poems to illustrate the multifaceted charms of that era.
Three-dimensional images, traditional Chinese paintings and modern-day comics cover the walls and floors of each carriage's interior to help create an immersive experience for passengers.