Fashion merges Sino-Kenyan culture
Share - WeChat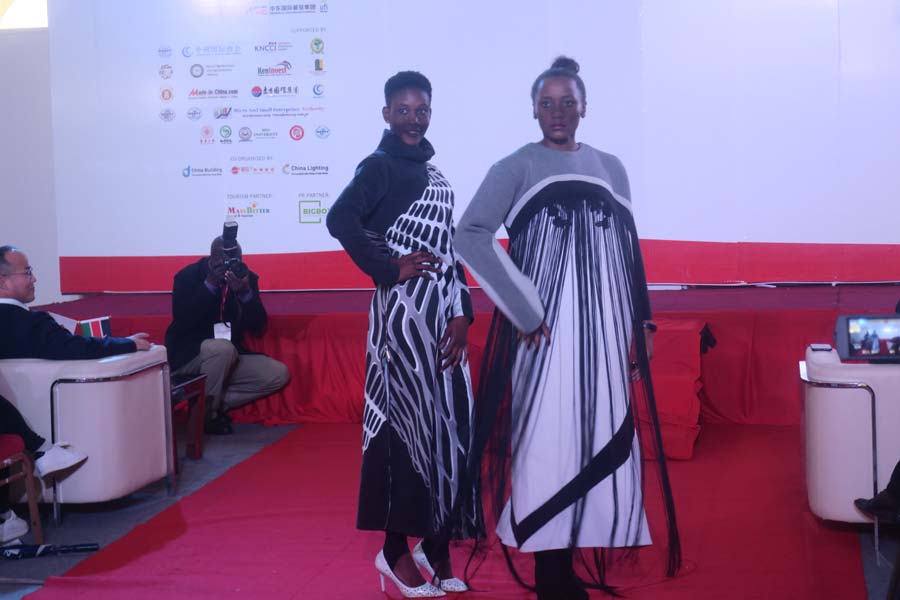 The ongoing China Trade week exhibition in Nairobi was temporarily interrupted yesterday when students from a local university converted part of the exhibition hall into a catwalk with students donning clothes from Donghua University, a public research institution of higher learning based in Shanghai, China.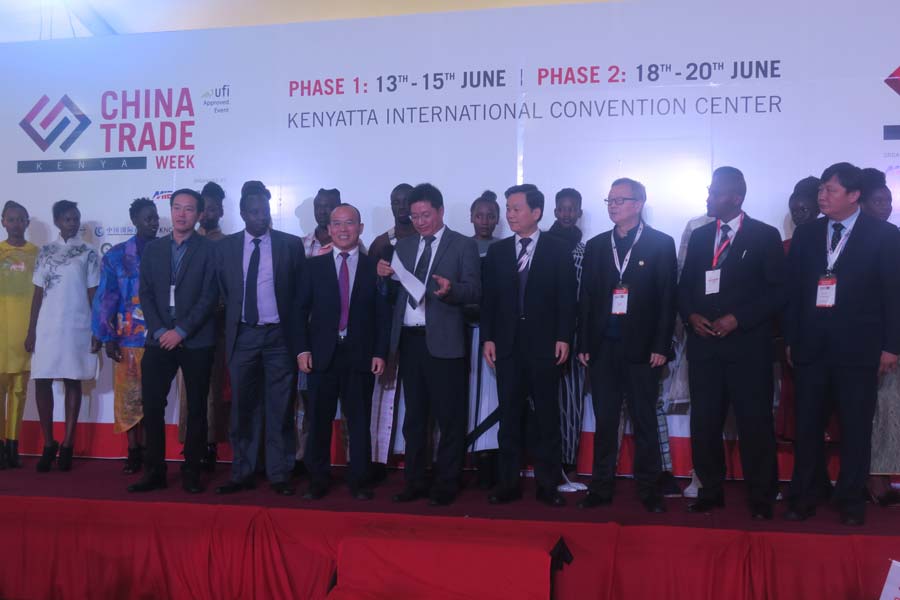 This was the first event of its kind held by Confucius institute at Moi University, which sees the Chinese and Kenyan institution collaborate closely in textile engineering and fashion design besides language exchanges.
According to Huang Peixi, the associate professor and director of the Confucius institute, the event, with the help of the Kenya Chinese Chamber of Commerce, was a bicultural expression of arts and ideas. "This is a combination of education and trade. We are supporting the growing Sino-Kenyan trade relations and wanted to create awareness to both Chinese and Kenyan people on the benefits of people-to-people exchanges," he said.
The colorful clothes were designed and produced in China. "We want to highlight the fashion ideas born from cultural exchanges between China and Africa," said Zheyu Han, the director from Shanghai Greater Donghua Fashion and Innovation Center. "There is heavy influence of African culture in the designs, a testament of what the students think on the growing China relations with the continent. I think this show is interesting."
He is confident that there will be increased cooperation since China and Africa are keen not only on improving trade but also cultural exchanges. " Donghua University hosts students from more than 100 countries. I believe this program has increased awareness of various cultures while also increasing knowledge about Chinese culture. Kenyans are industrious people and we hope to see some of this work showcased during the Shanghai fashion week."
On his part, Peter Simatei, the dean of school of arts and social sciences at Moi University and co-director of Confucius institute said the program is further bridging the two cultures. "We are using textile as our common language where we can communicate, borrow and teach each other. Beyond trade, this is an avenue of deepening our understanding and in a small way helping to build a bridge to improve Sino-African relations."
He is buoyant that the fashion show has created awareness of the growing skill capacity locally and believes this will significantly contribute to building the moribund textile and apparel sub-sector.