Beijing subways to get bio-ID system
Share - WeChat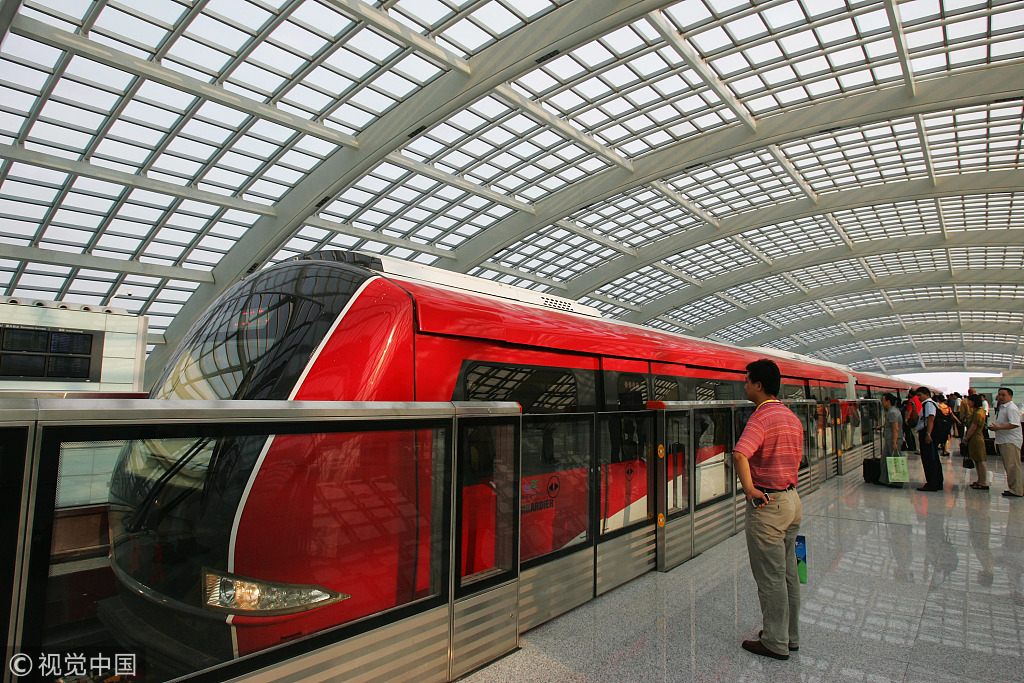 The Beijing subway system plans to introduce bio-recognition technology at stations this year to improve transport efficiency and reduce costs, a senior manager said last week.
Two bio-recognition technologies-facial recognition and palm touch-are being considered, said Zhang Huabing, head of enterprise development for Beijing Subway, the operator of most lines in the city, during the International Metro Transit Exhibition in Beijing on Thursday.
Facial recognition technology can track passenger movements with cameras connected to online networks that recognize people when they enter a station, potentially allowing them to bypass traditional ticketing.
"The technique aims to reduce transit time when passengers enter the station," said Wang Jianwei, director of the railway business department at tech giant Huawei, which has installed facial recognition technology in its factory.
Wang said the technology is mature and can be widely applied in the subway system, but how passengers will pay for tickets remains a problem.
The Shanghai subway system currently uses biological recognition technology. Passengers can swipe their hands to gain entry at gate machines. The hand images are immediately compared with files in a background database, said Li Weizhen, marketing director of Shanghai Zhangteng Information Technology.
According to Shanghai Metro passenger rules, six special groups of people, including disabled soldiers, retired cadres, blind people, veterans, families of wartime martyrs and wounded police officers can use the subways free.
Shanghai promoted the palm vein technology for the special groups on its Pujiang Line in March.
Beijing has 22 urban railway lines totaling 608 kilometers. More than 10 million passengers ride the city's subway trains every weekday.
In 2016, the 15 lines operated by Beijing Subway transported people on more than 3 billion trips, up by 6.8 percent year-on-year, according to information on the company's website.
Liu Xiaoming, vice-minister of transport, said in a news conference that 96 subway stations in Beijing-one-fourth of the total-had implemented measures limiting passengers during peak hours.
"Some stations had to adopt the measures to reduce the heavy passenger flow because the station area is too small and transfers are difficult," he said. "Especially during morning and evening peak hours, long lines form at the station entrances."
"Predicting passenger flow needs to be strengthened," he added.