Xi's soccer diplomacy and his World Cup dreams
The 2018 FIFA World Cup has kicked off in Russia on Thursday. As an avowed soccer fan, President Xi Jinping has said he has three World Cup dreams for China: to participate once again in the World Cup finals, to host the World Cup finals and to be World Cup winners. China last qualified for the final stages in 2002. Here's a look at Xi's soccer diplomacy.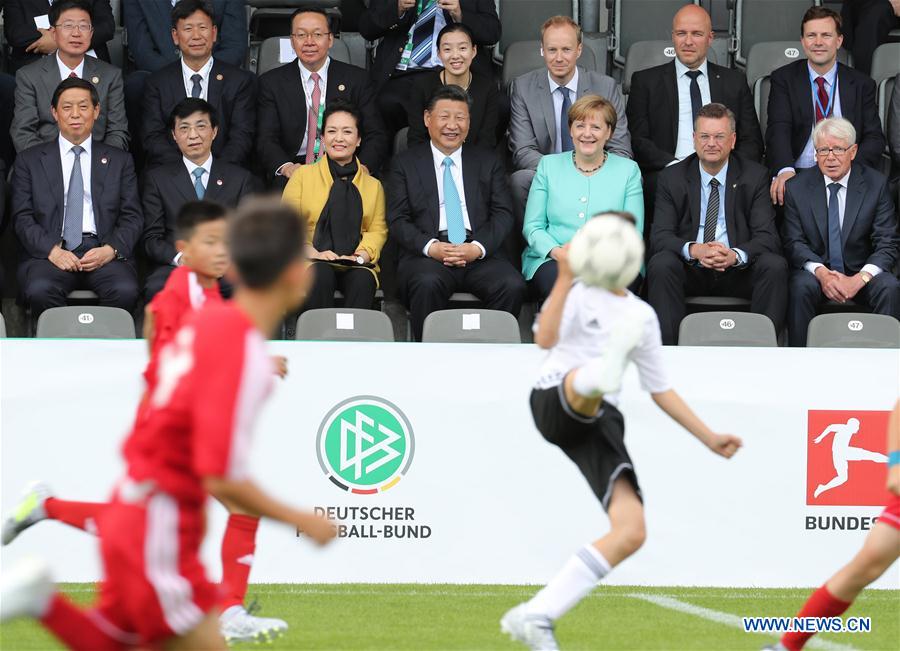 July 5, 2017
President Xi Jinping, his wife Peng Liyuan and German Chancellor Angela Merkel watch a friendly soccer match between Chinese and German youth teams in Berlin.