Bridge expert is first Chinese to receive highest award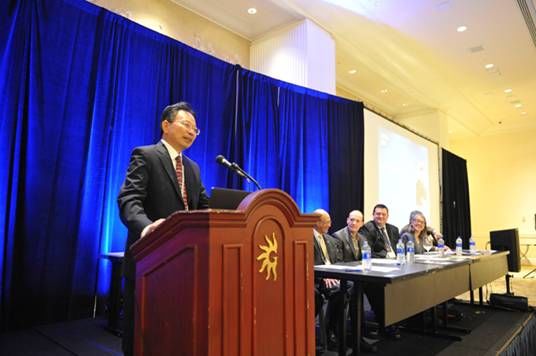 A Chinese bridge expert was awarded the John A. Roebling medal, a lifetime achievement equivalent to the "Nobel Prize" in the world's bridge engineering industry, during the 35th International Bridge Conference on Tuesday.
Xu Gongyi is the first Chinese and the youngest to receive this medal since it was launched 31 years ago.
The International Bridge Conference annually recognizes individuals and projects of distinction, with seven awards in honor of distinguished engineers who have had a significant impact on the bridge engineering profession worldwide.