A Chinese craftsman's devotion to Ru porcelain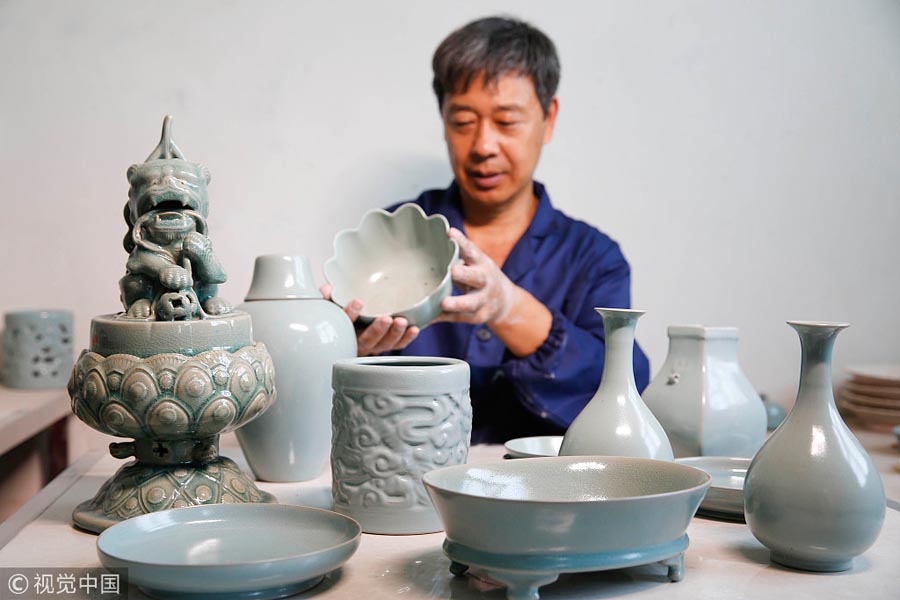 Ru porcelain, one of the five great porcelain varieties from the Song Dynasty (960-1127), is distinguished by its smooth and refined "sky blue" glaze. Fewer than 100 complete specimens of Ru ceramics are believed to exist today, mostly in museums in China and overseas.

Baofeng county in Pingdingshan city, Central China's Henan province, boasts a long history of making high-quality Ru porcelain. Wang Guoqi, a 43-year-old inheritor in Baofeng, has dedicated the past two decades to perfecting his techniques in this ancient art of making porcelain.