Customs officials seize counterfeit World Cup products
Customs officials in Guangdong province have confiscated more than 130,000 products violating intellectual property rights related to the 2018 FIFA World Cup in Russia as part of a national campaign against such offenses.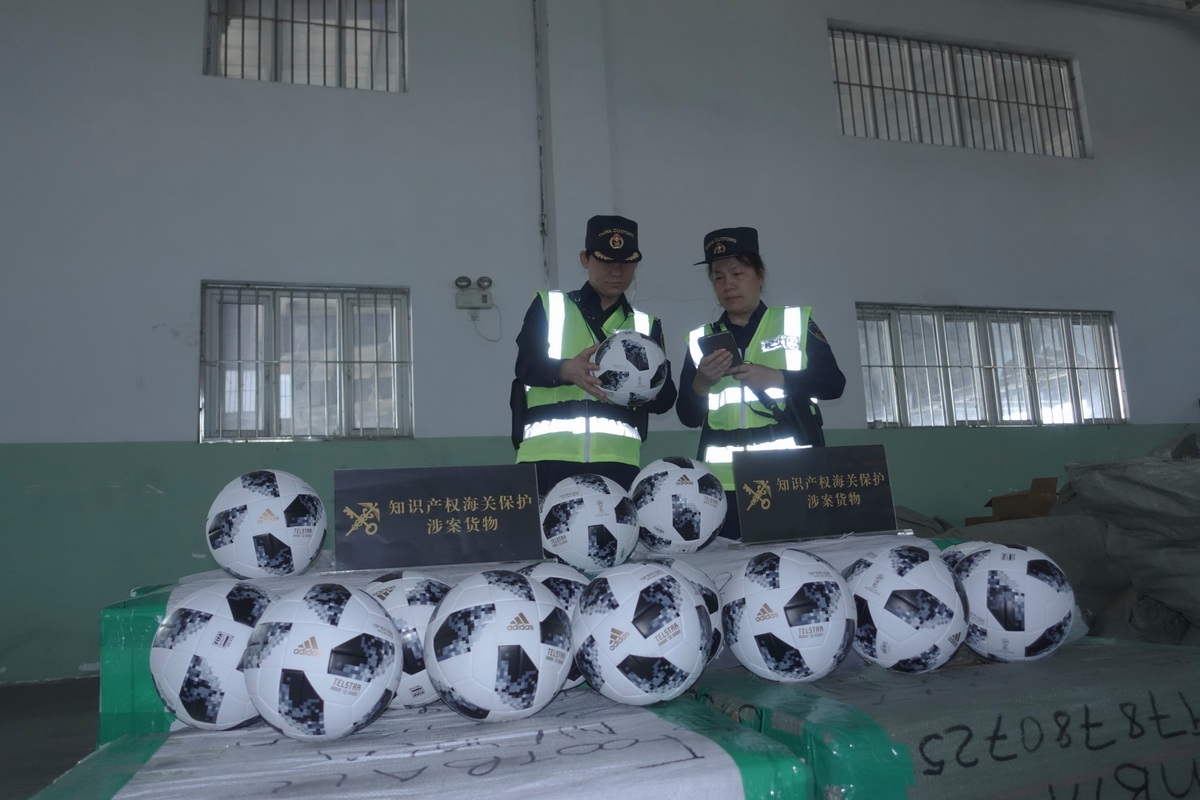 Guangzhou Customs detected 4,370 different types of shoddy goods, including footballs bearing the FIFA World Cup logo and jerseys with Adidas or Nike trademarks, in a delivery bound for Tanzania in April.
The case led officers to more fake products, including jerseys and shirts bearing FIFA, Dsquared and Polo Ralph Lauren logos, according to a statement from Guangzhou Customs.
Huangpu Customs detected 4,500 jerseys intended for export to Malaysia by a company in Nanchang, Jiangxi province at Huangpu port in Guangzhou, Guangdong province.
The jerseys, wrapped in plastic bags and hidden behind 30,000 plain black label-free jerseys in a container, bear FIFA World Cup Russia logos and Adidas labels.
All the jerseys were of low quality, with shabby packaging and poorly printed labels.