Car-hailing service Didi Chuxing resumes some night 'hitch' rides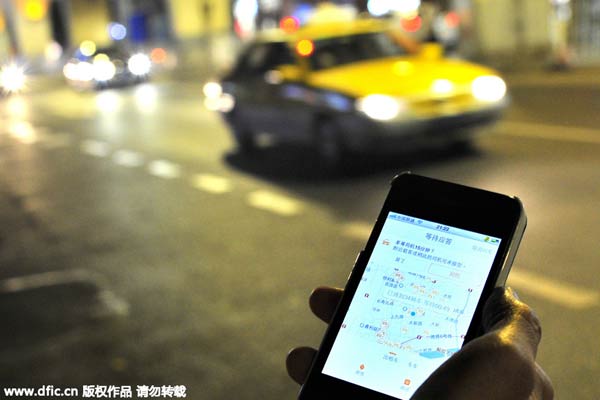 Car-hailing service Didi Chuxing said on Wednesday that it will partially resume its nighttime "hitch" service to meet user demand.
The service, which pairs car-driving commuters with carless people heading in the same direction, will begin again from 10 pm to 12 pm and from 5 am to 6 am starting on Saturday, the Beijing-based company said in a statement.
However, passengers and drivers should be the same sex to ensure safety, the statement said.
The hitch service is one of 13 services Didi offers in the Chinese mainland that are designed for cost-sharing.
On May 12, Didi suspended its hitch service nationwide for a week to review procedures and recheck drivers as part of its response to the murder of a female passenger.
On May 19, the company put the service back online but said it would be suspended from 10 pm to 6 am. Passengers and drivers would receive safety warnings for orders near 10 pm.
The rectification measures come after a 21-year-old flight attendant was killed, apparently by her hitch driver, in Zhengzhou, Henan province, on May 6. The man police believe to be the killer committed suicide afterward by jumping off a bridge.
Before the suspected killer was identified, Didi had offered a reward of up to 1 million yuan ($157,000) to citizens with information. After his death, many people wanted to know whether any reward money had been paid out.
The company said on Wednesday that it has entrusted Global Law Office in Beijing to handle the cash reward. It said anyone claiming reward money should have verifiable proof from the police that his or her tip contributed significantly to finding the suspect.
If the money is not claimed by Sept 1, Didi will give it to the China Foundation for Justice and Courage to promote "courageous deeds", the statement said.
The incident was not the first in which Didi has drawn public attention for a crime committed by a registered driver. In 2016, a female teacher in Shenzhen, Guangdong province, was robbed and killed, and another female passenger was raped in Wuhan, Hubei province.