It pays to host World Cup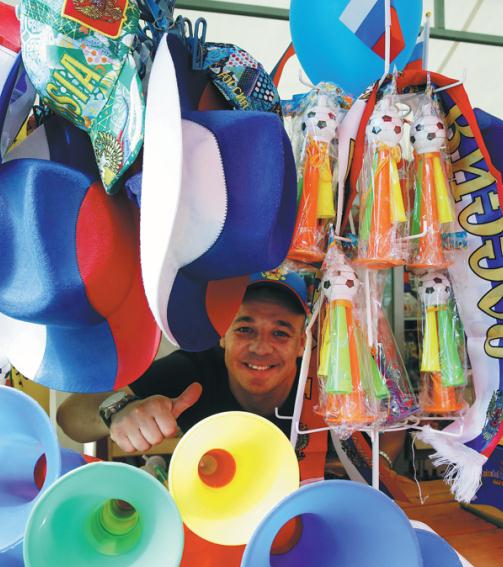 It is reported that as the 17th largest economic industry in the world, the annual production value of the soccer sector reaches $500 billion, exceeding the GDP of many countries and regions. Of the most valuable sports brands published by Forbes, the World Cup ranks third. That means the World Cup can bring the host country big profits.
The 2014 World Cup, which had the highest attendance in 20 years, generated for Brazil an economic gain of up to $15 billion. After the 2010 World Cup, South Africa said that the event had created for it $4.9 billion in fiscal revenues and nearly 130,000 jobs. In hosting the 2006 World Cup, Germany reaped more than $20 billion, although its investment was half that. Similarly, the 2002 World Cup co-hosted in the Republic of Korea and Japan and the 1998 World Cup in France also brought considerable economic benefits to those countries. Figures show that before the 1998 World Cup, France suffered negative GDP growth, but after the event, its GDP growth turned positive, up by 4 percent.
Past bumper economic returns have thus caused the public to wonder how much Russia will gain from spending about $10.8 billion on the upcoming World Cup. According to Russia's World Cup organizing committee, the preparatory work over the past five years has brought Russia $14 billion, or nearly 1 percent of its GDP. And from 2013 to 2023, Russia's GDP is expected to grow by up to $30.8 billion thanks to the World Cup.
Of course, not all host countries make a lot of money from the World Cup. Different investments usually create different economic outputs. But in any case, FIFA is always a beneficiary. As the organizer of the World Cup, FIFA always gains a certain amount of profit from the event, as the FIFA's past financial statements show. In the 2014 World Cup, FIFA harvested $4.8 billion, compared with an outlay of $2 billion. It is estimated by some that FIFA will earn more than $8 billion during this year's World Cup in Russia.
Most Viewed in 24 Hours
China stories