Summit key topic of Pompeo visit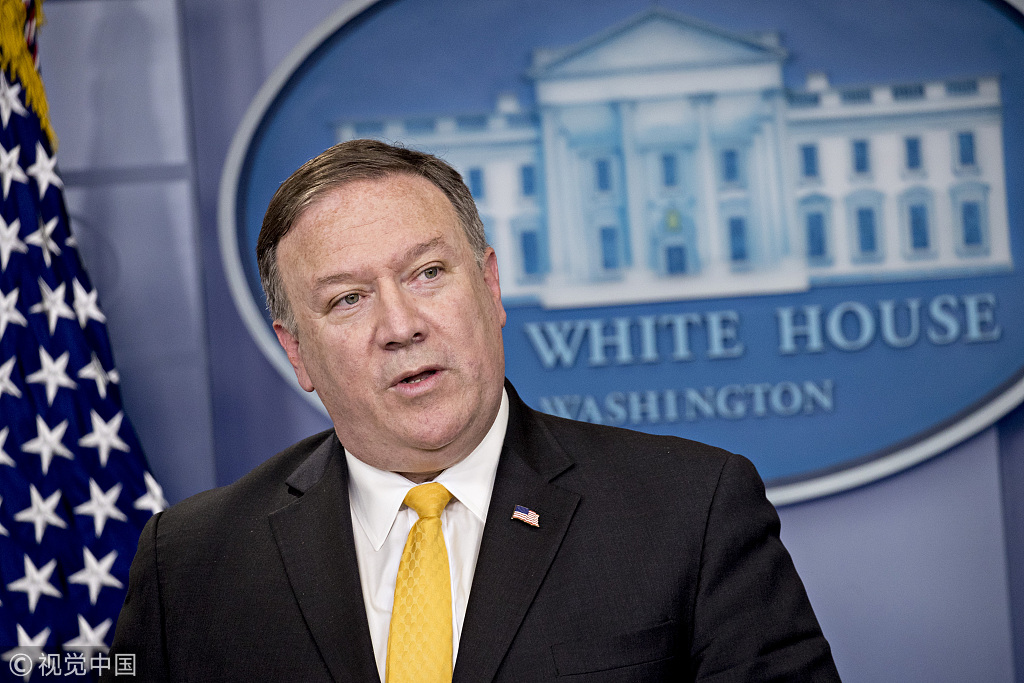 US Secretary of State Mike Pompeo will arrive in Beijing on Thursday for a one-day visit to brief Chinese leaders on the Tuesday Trump-Kim summit in Singapore.
The top US diplomat left Singapore on Wednesday and headed for Seoul, where he will brief Republic of Korea President Moon Jae-in on the outcome of the summit on Thursday morning before his trip to China.
This will be Pompeo's first visit to China since he took office in April.
Calling the visit one part of the recent high-level exchanges between China and the US, Foreign Ministry spokesman Geng Shuang said on Wednesday that the two sides will exchange views on bilateral relations as well as major global and regional issues of common concern.
"China hopes that the two countries will enhance understanding, manage and control differences and expand cooperation through Pompeo's visit, pushing forward bilateral relations to keep developing on the right track," he said at a regular news conference.
Geng said the sound and stable development of the China-US relationship will not only benefit both nations but also the whole world, and it is also the wide aspiration of the global community.
Experts said Pompeo's visit to China shows the country's key role in realizing denuclearization on the Korean Peninsula, as Washington needs Beijing's coordination and assistance in the follow-up steps.
On Tuesday, US President Donald Trump and the top leader of the Democratic People's Republic of Korea, Kim Jong-un, agreed to complete denuclearization of the Korean Peninsula with security guarantees for the DPRK in a joint statement signed after the summit.
Pyongyang and Washington also agreed to establish new bilateral relations and build a lasting and stable peace on the peninsula.
"Though tensions on the peninsula have been greatly eased, close cooperation from all relevant parties is still required to keep the positive momentum," said Li Haidong, a researcher in American studies at China Foreign Affairs University.
Teng Jianqun, director of the Department for American Studies at the China Institute of International Studies, said Washington needs to coordinate with and receive assistance from Beijing in order to implement the agreement reached with Pyongyang.
"China plays an indispensable role in this process," Teng said.
Contact the writer at mojingxi@chinadaily.com.cn