2018 Creatineer Competition kicks off in China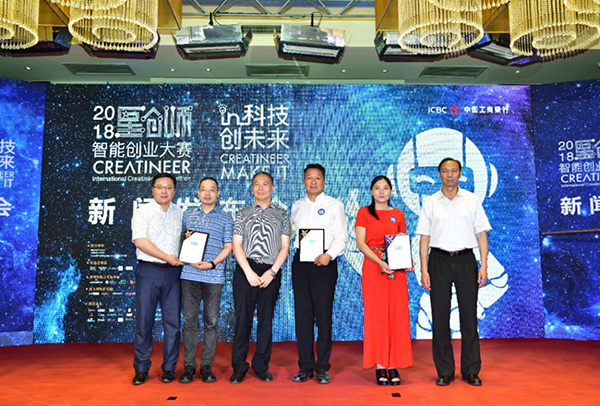 The 2018 International Creatineer Competition kicked off in Beijing's high-tech Zhongguancun area on Friday.
Started in 2015 by Chinese company, Siasun Robot and Automation Co Ltd, the competition, which showcases innovative ideas in the intelligent technologies sector, has attracted more than 1,000 teams over the last three years.
Participants can submit work related to industrial robots, service robots, artificial intelligence, internet of things, big data, unmanned aerial vehicles, 3D printing, virtual reality, augmented reality and wearable devices, among other categories.
The event is supported by professional organizations in China and from abroad, including the Robotic Industries Association of the United States, China Robot Industry Alliance, Robot Technology Innovation and the Industrialization Alliance of the Chinese Academy of Sciences, as well as startup incubators, industrial parks, research institutes and investors.