Gangs targeted and ride-hailing services in focus
Share - WeChat In the past week, a number of ministries, including the Ministry of Public Security, the Ministry of Transport and the State Administration for Market Regulation, have responded to issues of public concern.
Crackdown campaign against exam-cheat gangs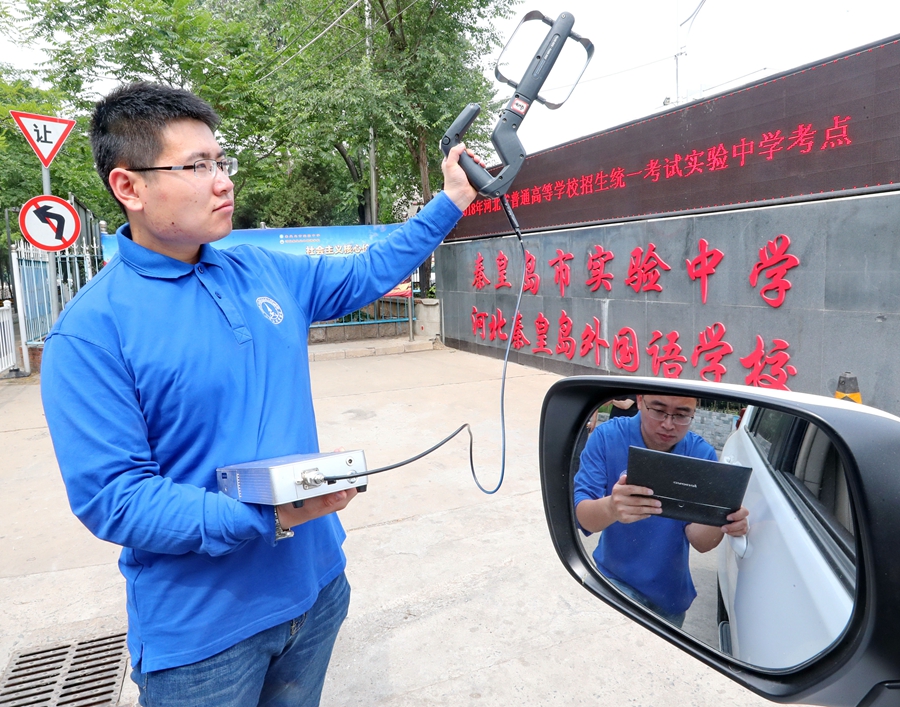 Members of a number of criminal gangs that manufactured and sold high-tech devices to cheat at the national college entrance examination have been arrested, the Ministry of Public Security said in a statement on June 6.
The campaign, first launched by public security departments in Liaoning, Shandong, Hubei, Guangdong and Sichuan provinces and the Inner Mongolia autonomous region, uncovered evidence of suspects manufacturing and selling hidden cameras and wireless devices for cheating in exams at the start of this year. Police investigations revealed an underground network with its own manufacturing plant and sales network nationwide.
The police launched a series of arrests in late May, targeting 12 criminal gangs and the seizure of over 100,000 sets of wireless devices for cheating, the ministry said in a statement. They also captured more than 50 criminal suspects, destroyed six equipment production lines and eight sales dens.
The national college entrance examination took place on June 7 and June 8 this year.
Ride-hailing operators face new drive on compliance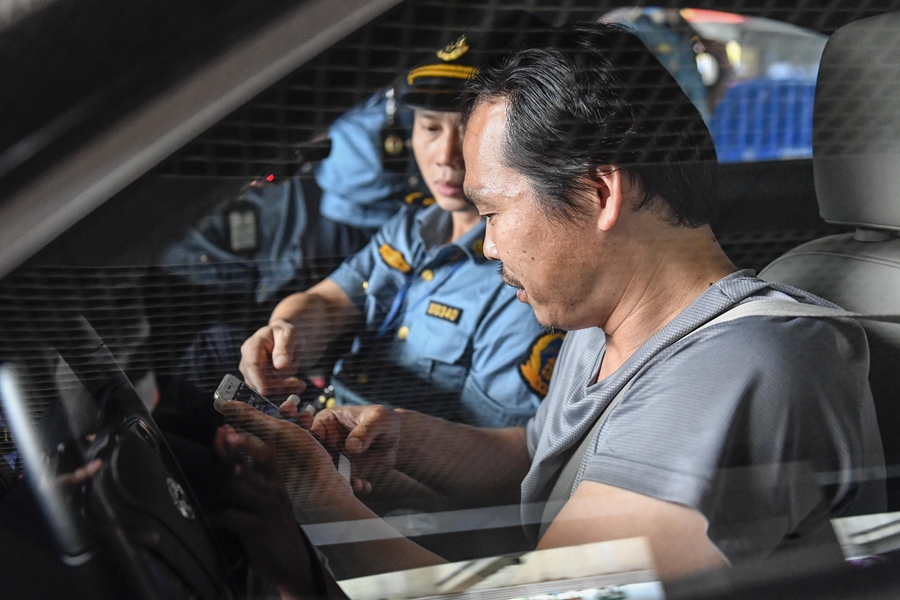 China will step up compliance oversight for ride-hailing services with measures to crack down on illegal activities and unlicensed operators.
The Ministry of Transport and six other ministries said in a joint notice on June 5 that they will launch joint efforts to better supervise the sector.
The notice, which clarified the work procedures of joint compliance oversight by government departments, stipulates that the departments of transport, cyberspace administration, industry and information technology, public security, the central bank, taxation and market regulation administration at various levels should work together in supervising the sector.
Relevant government departments should summon ride-hailing drivers and platforms for investigation and correction if they suspect illegal activities involving the services, such as unlicensed services, tax evasion, and unfair competition, according to the notice.
Those who fail to rectify their illegal operations will be suspended or removed from App stores based on relevant laws and regulations.
According to the notice, the emergency response and handling of compliance oversight of the ride-hailing sector will be reinforced. The government will explore ways of oversight via the internet. Administrative punishment will be made public.
Medical care, health foods to be better supervised
China will launch a targeted campaign to better supervise the online market and to step up law enforcement for sectors including medical care, drugs, food and health foods.
The campaign, jointly launched by the State Administration for Market Regulation, the National Development and Reform Commission and six other central government departments, will target unlicensed operations or illegal entities that falsify company names or use the names of other companies.
Producing or selling products that fail compulsory standards, operate out of unlicensed production locations or use fake factory names, tamper with production dates or sell counterfeit products will also be punished. Patent right infringements will be targeted.
The oversight of key food products, such as infant food will be reinforced, and selling counterfeit food and drugs online will be punished.
Law enforcement in sectors that are closely related to life and property and public safety will be strengthened. Attempts to sell commodities or services through fake or misleading product labeling and pricing are strictly forbidden.
The government will urge online transaction platforms to further standardize contracts signed between business operators and consumers to better protect rights of consumers.
The punishment of unauthorized gathering, using, disclosing or selling of the personal information of consumers will be enhanced, as well as for actions that steal or illegally obtain and sell the personal information of others.
Sales of items that are forbidden to be sold online, or online sales of tobacco products, will be punished stringently.
Pharmaceutical companies to undergo spot checks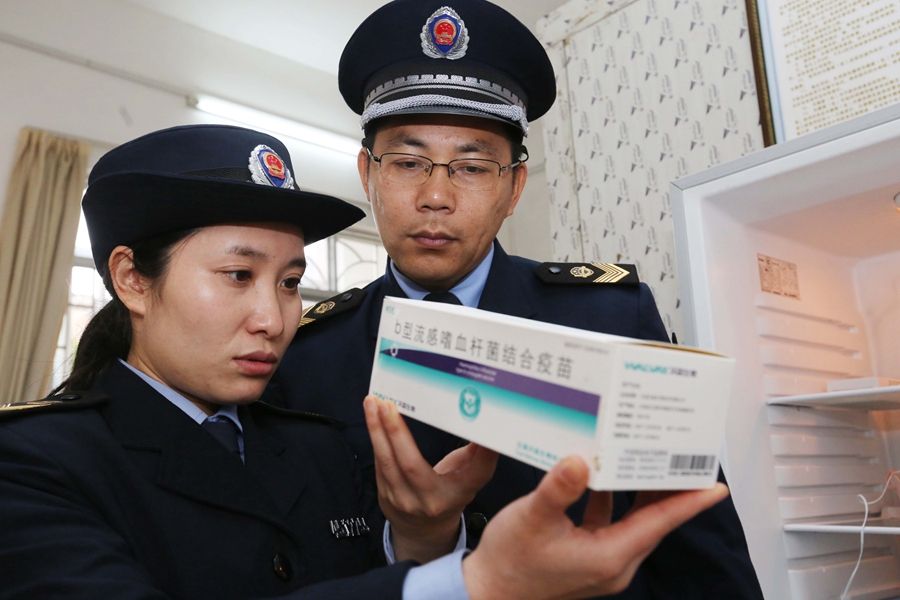 The State Drug Administration will conduct spot checks on 201 pharmaceutical companies nationwide this year as part of risk prevention and control measures.
The checks will include 38 companies that were found to have a relatively large number of problems last year, 40 vaccine producers and 28 producers of blood products, the administration announced on June 5.
The agency will also increase the list of enterprises to receive spot checks based on risk monitoring and evaluation results.