When a simple Xi-Kim handshake spoke volumes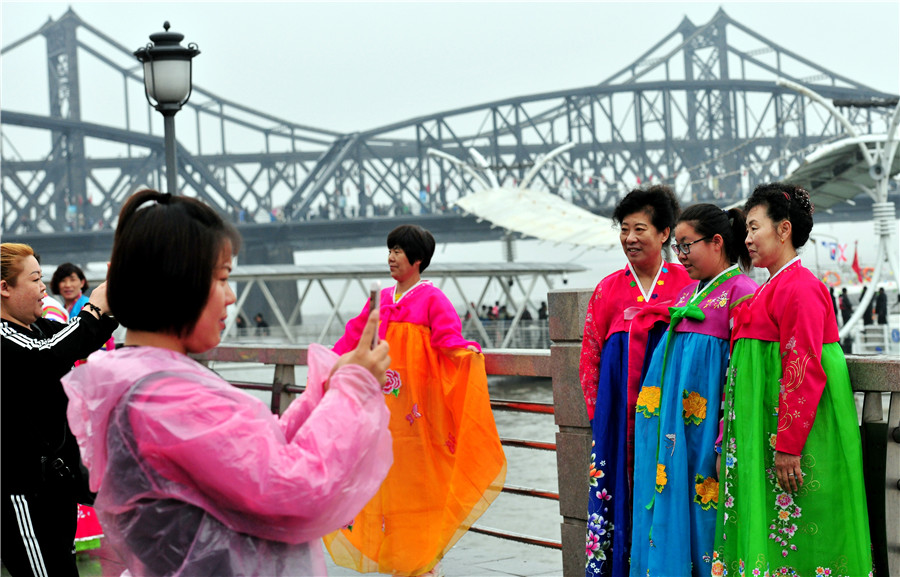 Kim Jong-un's visit reaffirmed DPRK's long-standing friendship with China
On March 25, Zhou Linqing rode the train from Dandong, Liaoning province, to Pyongyang, capital of the Democratic People's Republic of Korea. He was going to meet with business partners from the country, which is clearly visible across the Yalu River, the waterway that flows through the northeastern city.
The journey, which takes about seven hours, is usually smooth and untroubled, but on this occasion Zhou's train stopped suddenly a few hours after leaving Dandong. The native of the border city recalled that his train remained stationary for a long time before moving on, but no reason was given.
Three days later, he learned that the train had been stopped to make way for a special train carrying Kim Jong-un, who was heading to Beijing for talks with President Xi Jinping as part of the DPRK top leader's first overseas trip since assuming office in December 2011. He also visited Dalian in Liaoning in May.
Kim is now on his third overseas visit, having arrived in Singapore on Sunday ahead of a summit meeting with United States President Donald Trump.