Britain creates new fellowships as tribute to Stephen Hawking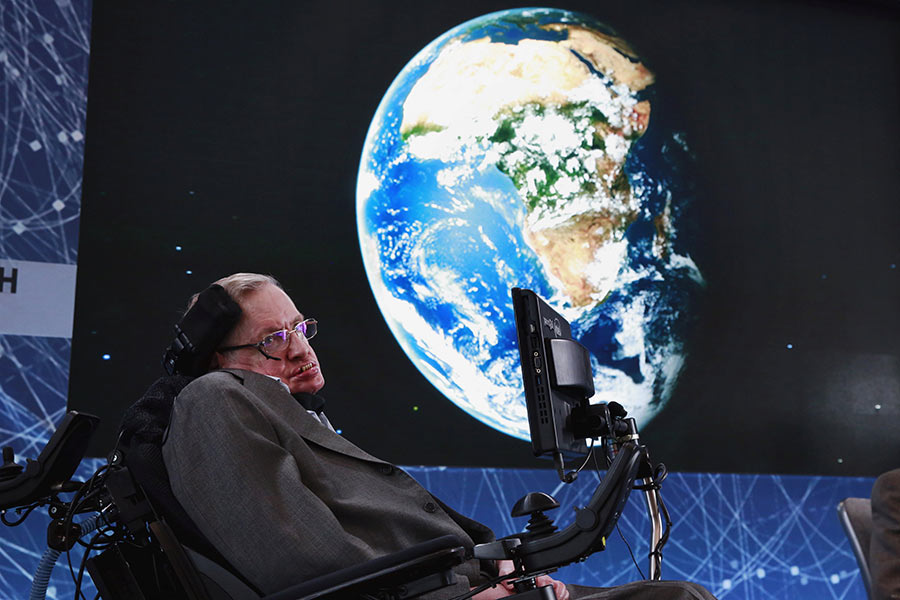 LONDON - Britain's Science Minister Sam Gyimah Monday announced the creation of science and mathematics fellowships as a tribute to Professor Stephen Hawking, the world-leading British scientist whose work changed the understanding of the universe.
Up to 50 exceptional students will be awarded Hawking Fellowships to support the research work of Britain' most talented mathematicians, physicists and computer scientists for up to three years.
The prestigious award from UK Research and Innovation (UKRI) has been created in honor of the famous physicist who died in March this year.
The fellowships will be awarded to exceptional candidates completing doctoral studies in the fields of maths, physics and the computer sciences. Financial support will be offered to allow them to continue their work in any UK institution for up to three years.
Hawking was instrumental in providing greater insights into how the universe was created and is widely regarded as one of the most brilliant minds in science. His work included ground-breaking analysis of the laws that govern the universe, including his revelation that black holes produce radiation.
Gyimah said: "Following discussions with the Hawking family, we are creating the Hawking Fellowships in his memory. I can think of no more fitting tribute to this great man than to support the next generation to push the boundaries of knowledge of the laws that govern our universe."
In a joint statement Hawking's children, Robert, Lucy and Tim Hawking said: "Our father knew the value that fellowships could provide to advancing research. As a scientist who made extraordinary discoveries throughout his career but particularly in his early years, he was very interested in the development of new talent and devoted much of his career to his teaching roles. We see this as a great tribute to his life in science."
UKRI CEO Professor Sir Mark Walport said: "Professor Hawking's life and work provided inspiration far beyond the world of scientific research. His discoveries opened a new window on our universe and through his books and personality he opened a unique window on science to millions."