16th Vision Youth Awards kick off in Beijing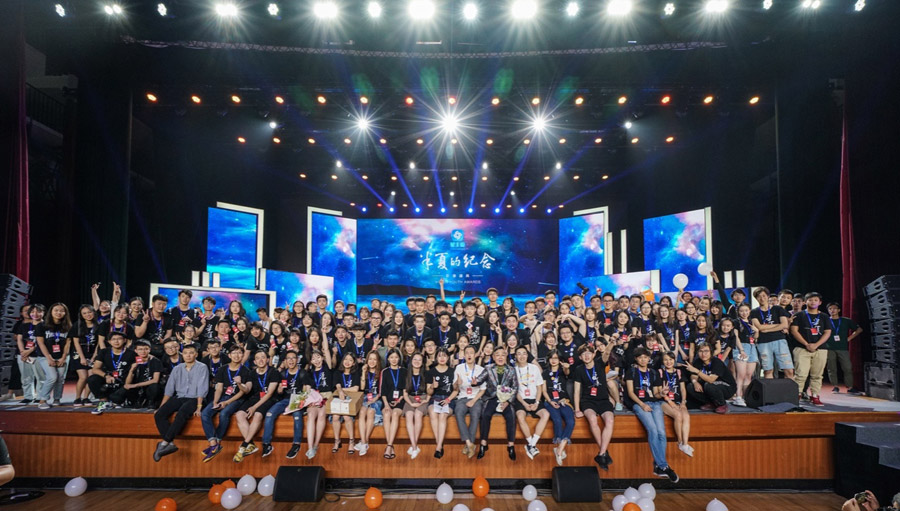 Aiming at building a professional and open communication platform for young film makers, the Vision Youth Awards of 2018 opened at Communication University of China (CUC) in Beijing on June8.
This year, 668 films made by college students from home and 26 countries and regions were received for the final round competition. Hundreds of thousands of youngsters from over 600 universities were involved in the event. The judging panel included famous director Martin Campbell and Chinese host He Jiong.
Talking about the most salient features of this year's works, Zhong Danian, vice-president of Phoenix Satellite Television and doctoral supervisor of the CUC, said that for one thing, they reflect the observation of young filmmakers on current society, for another, their focuses are mainly on the stories happening around them.
This year's Best Work of the Year went to Dave Zhang, a student of USC School of Cinematic Arts. His science-fiction film Cupcake tells a story of a high school girl, Yui, who makes cupcakes as part-time job, and a tech nerd, Kazuhiko.
There was a special award: Best Middle School and High School Students' Documentary, aimed at encouraging young teenagers to make films on their own. In this year's ceremony, the award went to two under 18-year-old high school student directors, Song Yuanfeng and Zhao Wenrui, from Beijing National Day School.
The Vision Youth Awards made its debut in the year of 2003, when SARS, a deadly respiratory disease, attacked Beijing. Students at the CUC recorded the glimpses of the era in films, and have held the awards for 16 consecutive years.