How govt and internet giants fight fake news
Share - WeChat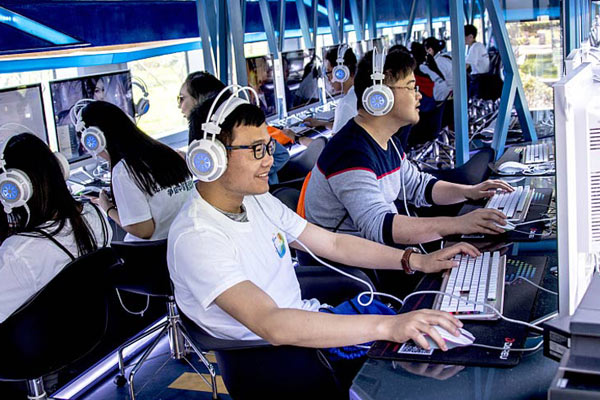 Fake news is the source of global calamity. Google, Facebook and Twitter are under fire in the United States for spreading fake news and wrong information. Fake news began appearing before the 2016 US election.
China, too, is suffering the consequences of fake news. Thanks to the huge number of internet users and information explosion, fake news is rampant. According to the China Internet Network Information Center report of January 2018, the number of mobile phone users in China reached 753 million. And a QuestMobile report shows an average netizen's reliance on mobile internet had dramatically increased to 273.2 minutes a day by March 2018.
Fake news in reference to social aspects of China accounts for more than half of the total (56 percent) social media reports, says a report from People.cn. Data analysis reveal fake news involving personal security, food safety, healthcare, and social ethics account for about 75 percent of the total fake news in the social field.
Social media is the primary source of fake news. A lot of fake news is published in "self-media" and social media, and by re-reporting it, the traditional media cause a deluge of fake news, which weakens the credibility and influence of the professional media as a whole.
That's why the Chinese government is sternly cracking down on fake news. Its aim is to build a clean and positive information network ecology.
The Cyberspace Administration of China has been continuously fighting online fake news, as well as unverified publication. The CAC issued a notice in 2016 to further strengthen management, in order to stop the proliferation of fake news. It requires every website to adhere to the given guideline to ensure their news reports are authentic, comprehensive, objective and fair. The notice also forbids media outlets to blindly quote unconfirmed content posted on social media platforms, and strictly regulate the editing and compiling process on media network platforms, including mobile news application, Weibo and WeChat.
The Standing Committee of the National People's Congress, China's top legislature, passed the Cybersecurity Law in November 2016, which came into effect in June 2017. Its aim is to prevent service providers from illegally obtaining user information or controlling user devices, so as to check "unequal competition and unlawful profits".
According to statistics, National Internet Information System officials interviewed 2003 website companies in accordance with the Cybersecurity Law in 2017, suspended 1,370 websites and permanently "blocked" a batch of "self-media" accounts with "vulgar content".
Complaints against false advertisements and vulgar content of apps have been rising in recent years. But several Chinese internet giants are shouldering their responsibilities by using a combination of technology and content authorization to minimize fake news.
WeChat launched a mini-program called "WeChat Anti-rumor Assistant" in June 2017, which helps users to check whether an article is a rumor or not based on their reading records. Since the establishment of the anti-rumor mechanism, the WeChat Official Account Platform has invited a number of professional third-party institutions to strengthen the anti-rumor mechanism and has accumulated tens of thousands of samples of rumor.
Among the agencies that have joined the anti-rumor center are mainstream media outlets, national internet police, and professional WeChat accounts of users from industries such as healthcare, science and technology, agriculture, food and telecommunications.
The WeChat team issued the"2018 WeChat Rumor Governance Report" in March, saying the WeChat anti-rumor center, its WeChat official account, and the "WeChat Anti-rumor Assistant" mini-program work together to refute rumors, and disseminated about 490 million pieces of information on science among about 140 million users last year.
Some other Chinese internet giants are also working to counter fake news. Baidu launched its anti-rumor platform in September 2017, and announced that 372 cyber police accounts from across the country have joined it. Baidu hopes to use innovation and cooperative sharing to create China's largest rumor and anti-rumor database through the platform. A search on Baidu will probably show you a rumor marked "rumor" in the results.
Weibo has the capability to tag misinformation, and launched this feature in April 2012, four years before Facebook. And it has a special regulation on restricting display, marking and deleting, that includes banning or even sealing an account.
President Xi Jinping has called for keenly grasping the historic opportunity to develop "informationization" in order to build China's strength in cyberspace. Internet media should disseminate positive information and guide public opinion and values toward the right direction. They should also make efforts to enhance self-discipline of the online industry and mobilize all sectors to participate in cyberspace governance.
Xi has also said that it is the common aspiration of the people to promote the reform of the global cyberspace governance system by sticking to a multilateral approach with multi-party participation, from the government, international organizations, internet enterprises, tech groups, non-governmental organizations and individuals.
And that is the best way to counter fake news.
The author is a professor of media studies at Communication University of China. Huang Lijuan contributed to this article.
Most Viewed in 24 Hours
China Views