SCO sets good example for multilateral cooperation
Share - WeChat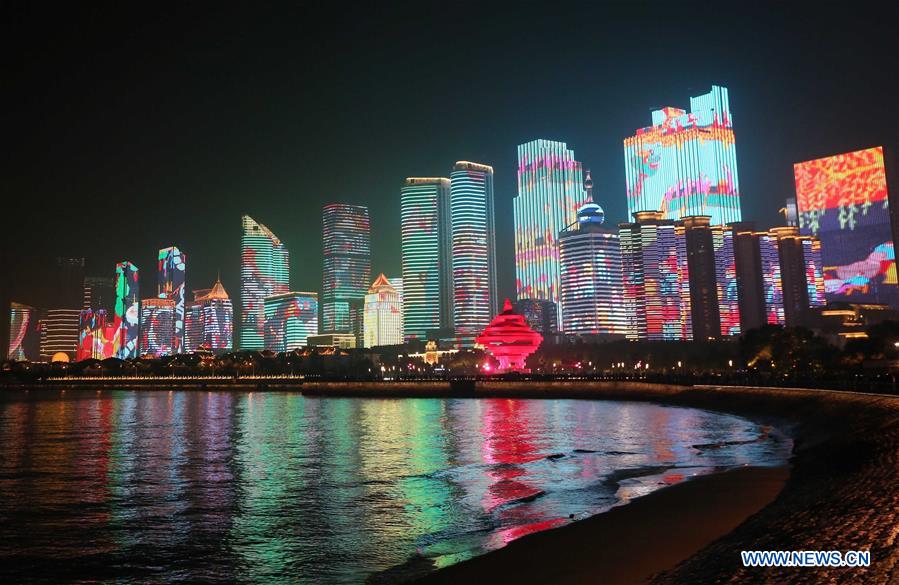 The 18th summit of the Shanghai Cooperation Organization, which concluded in Qingdao, East China's Shandong province, on Sunday, offered a new vision for a more just and equitable world order featuring common security and shared growth, along with open and inclusive international cooperation for better global governance.
As security and stability are indispensable for sustainable development, the members of the regional group vowed to strengthen their cooperation in the fight against terrorism, separatism, extremism and cross-border crimes by conducting joint counter-terrorism drills and enhancing their law enforcement coordination and exchanges of information. Their intention to facilitate peace and reconstruction in Afghanistan will also contribute to this.
Over the years, the SCO has evolved to embrace economic cooperation and common security, and President Xi Jinping's announcement of a 30-billion-yuan ($4.7 billion) special lending facility within the framework of the SCO Inter-bank Consortium will be a shot in the arm for the group's efforts to foster new prospects for the integrated development of the region. This, in addition to the opening of a demonstration area in Qingdao to help advance trade and facilitate investment between China and the other SCO member states, reflects their shared resolve to work together for common prosperity.
Against the backdrop of rising unilateralism and anti-globalization, the SCO's opposition to trade protectionism in any form is especially encouraging, as the global economy cannot afford to turn its back on economic globalization and regional integration, which Xi called the "compelling trends of our times".
The SCO member states unanimously agreed to uphold the authority of WTO rules, and strengthen the open, inclusive, transparent, non-discriminatory and rule-based multilateral trading regime. This attracted worldwide attention as it was in sharp contrast with the G7 Summit that ended in Quebec on Saturday with the United States and its allies divided by trade frictions.
The positive outcomes of the SCO summit would not have been possible without the group's guiding principle, the Shanghai Spirit, which advocates mutual trust, mutual benefit, equality, consultation, respect for diverse civilizations and the pursuit of common development. This spirit will continue to guide the SCO so it can play a constructive role in maintaining security and promoting prosperity as its members strive to forge a more closely-connected community with a shared future in the region.
Most Viewed in 24 Hours
China Views