Qingdao Declaration highlights
Share - WeChat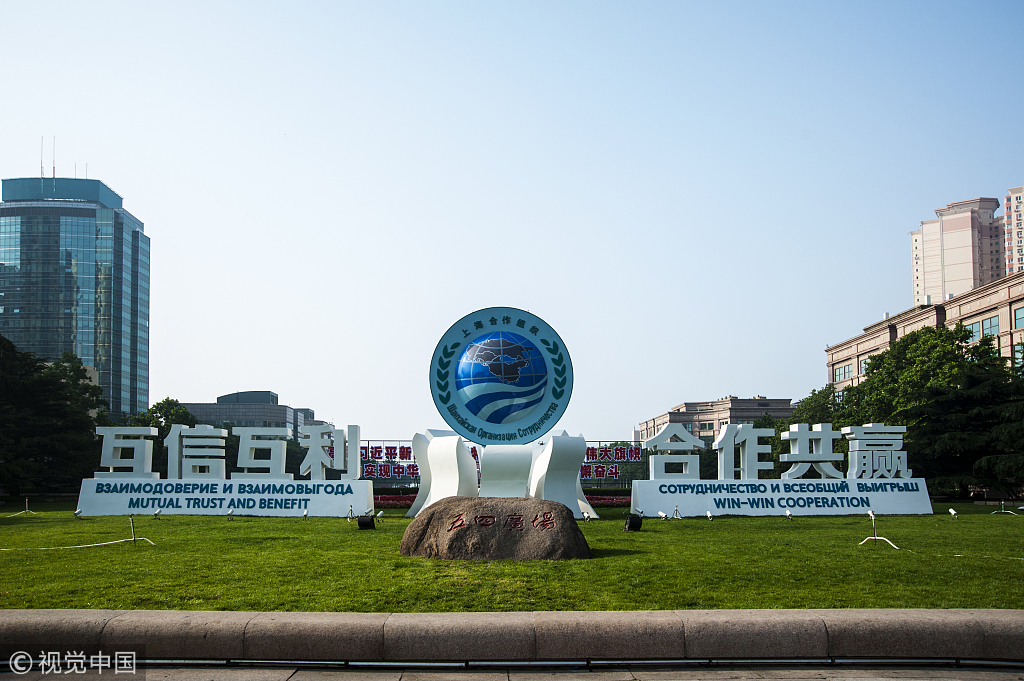 1. Oppose fragmentation in world trade relations and any form of trade protectionism.
2. Support the China International Import Expo, which is to be held in November 2018 in Shanghai.
3. Maintain that the Korean Peninsula issue must be resolved through dialogue and consultation.
4. Stress that political dialogue and an Afghan-owned and Afghan-led peace and reconciliation process is the only way to solve the Afghan issue.
5. Point out that sustainable implementation of the Iran nuclear deal is very important, and call upon related parties to abide by obligations and ensure the deal is implemented in full.
6. Oppose the use of chemical weapons by anyone, in any location, in any case and for whatever purpose.
7. Pass the Conception of Cooperation in Environmental Protection of SCO Member States.
8. Support cooperation in the area of innovation.
9. Continue to research common ground on establishing an SCO development bank and development fund.
10. Encourage media cooperation and support the hosting of the SCO media summit.