Staging a tour de force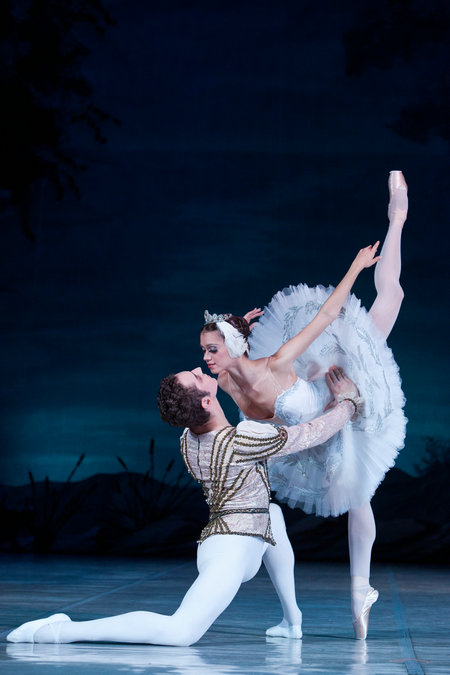 For Chinese audiences, Swan Lake is the quintessential Russian ballet.
Just one of several Russian companies who visit our shores every year, the Russian State Ballet is currently touring major Chinese cities with its latest production of Swan Lake, performed by the troupe's leading artists Dmitry Kotermi, Luliia Zviagina and Anna Shcherbakova.
Besides Swan Lake, the troupe is also bringing other classic ballet works, including Sleeping Beauty, Cinderella and The Nutcracker, to Chinese audiences.
"Russian ballet has been much favored by Chinese audiences, whose love for ballet derives largely from those classic pieces like Swan Lake," says 63-year-old Gordeev Viacheslav, the director of Russian State Ballet-who started dancing when he was 12 years old and joined the Russian State Ballet at the age of 21. The troupe will visit several Chinese cities, including Shenzhen, Guangzhou, Xi'an, and Wuhan throughout the course of the year.