'Chinese Bridge 2018' contest brings China, Latin America closer
Share - WeChat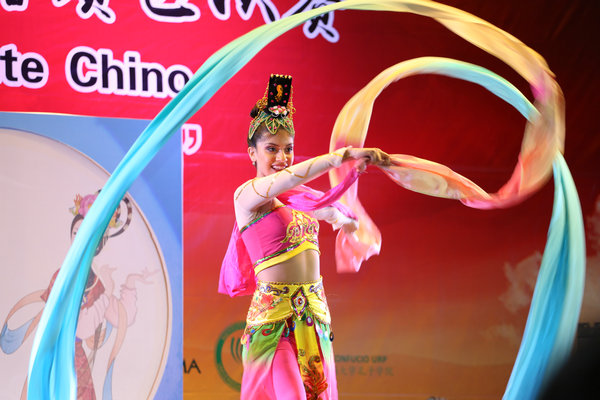 The final of the "Chinese Bridge 2018" contest was hold in Lima, the capital of Peru, June 2.
Selected students of the Confucius Institutes from different Peruvian high schools and universities participated in the contest.
Luis Gonzales, a student of the Faculty of Translation and Interpretation of Ricardo Palma University, and Bruno González, of the Peru Chinese-Peruvian school Diez de Octubre, secured the first places in their categories. They will soon travel to China to represent Peru in the XVII International Edition and XI School Edition of the Chinese Bridge Contest.